Infidelity is among the reasons why there are broken families where children are the ones most affected.  This is a sad reality that people have to accept.  However, having a broken family doesn't mean the end of the world. May this story of an OFW inspire you.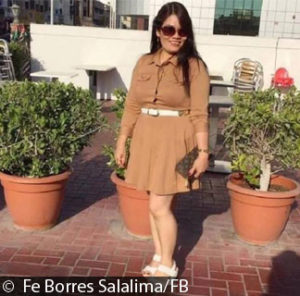 For a tough woman like this OFW working in Dubai, being cheated on by her husband didn't stop her from being a good mother and a provider to her kids.  She was able to raise them well and had given them a convenient life.
Fe Borres Salalima was a full-pledged wife before she became an OFW. And because her husband was the one working, she became dependent on him for all of their family's needs.  Sad though, her husband had already cheated on her when they had their first child.
For such one dedicated mother, Fe claimed she did not want her son to grow up having a broken family so she forgave her husband.  Unexpectedly, the husband would cheat again and she will forgive him again which seemed like an unending cycle.  Not having to mention that within those cycles of "love-hate" relationship, Fe had become pregnant until they had 5 children.
It was that time that Fe realized that she couldn't go on with that kind of life and that she had to do something to be able to support their children.
According to Kami.com.ph, in 2008, Fe tried her luck and decided to work abroad. It was said that she suffered hard enough including not being allowed to communicate with her children and was not given a day-off but she did not give up and did not complain just to be able to earn money which she sends to her children.  Unfortunately, the remittance which she was sending was spent by his irresponsible husband for himself.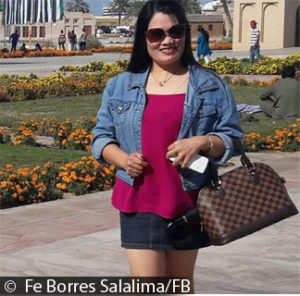 In 2011, the OFW had decided to end their relationship and started to send money directly to her children for their needs.  She supported her children solely and had done everything to raise them well.
Luckily, as she had been loyally working for years with her employer, she was later on allowed to regularly communicate with them including taking day-offs.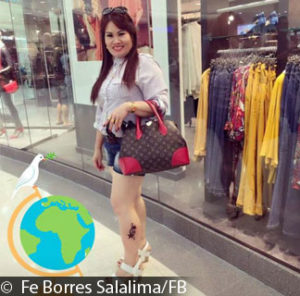 As of this writing, it was learned that Fe had already bought a lot as an investment where they will soon build their own house.  She was also supporting her two eldest children even if they already have a family of their own.
Fe's experience mirrors the lives of many OFWs who had worked hard to support their children amidst infidelity issues and other problems where a mother like her would do anything for the sake of her children.  Many netizens admire Fe's strength, courage, and love for children which made her successful.  Netizens claim Fe had been an inspiration to many.