Filipinos should be keen on spotting possible fraudulent overseas job offers that lack important data especially if they are from the Internet or newspaper.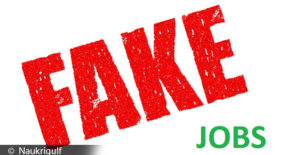 The Philippine Overseas Employment Administration also reminded the OFWs to never go to interviews for places like private house or hotel.
"Job applicants should… disregard ads with instruction to report for an interview in a hotel room or private residence. These ads are most likely placed by fly-by-night or other unauthorized recruiters," says POEA Hans Leo Cacdac.
Other things that identify fraudulent job offers are those companies that lack information but wants you to send your bio-data and other documents online through email or in a post office box.
According to POEA, licensed recruiters have an advertisement filled with significant information such as;
Name, address, and POEA licensed number
Worksite of the project
Number of available positions
Skill categories and qualification
Cacdac also noted that only POEA licensed recruitment agencies should put up an advertisement for overseas jobs. Foreign employers, on the other hand, should take note of these regulations and coordinate only with these accredited agencies.
Additionally, for manpower pooling, the advertisement should indicate it in bold letters and no fees must be collected.
"The name, address and POEA license number of the agency, name, and worksite of the prospective registered or accredited principal, and the skill categories and qualification standard are also specified," the POEA said.
Illegal job advertisements can be reported just by sending a private message to the Facebook page of POEA at www.facebook.com/mypoea