In the previous weeks, there has been a difficulty in the passport appointments and it is affecting thousands of Filipinos especially those who are planning to work abroad.
However, the Department of Foreign Affairs recently launched a portal to exclusively cater those Filipinos who are about to work abroad for the first time to get online appointments at DFA.
DFA will launch a separate lane for first-time OFW passport applicants today.

170 DFA-licensed recruitment agencies will have 6 slots for first-time applicants each everyday or +1,000 slots everyday.

DFA ASEANA will be able to process 200 applicants/day, & the rest are for RO. pic.twitter.com/6qp8nqJk4P

— Rie Takumi (@rie_takumi) January 19, 2018
The portal that was launched last Friday will be accessible using the username and password that was given by the 170 recruitment agencies officially licensed by the Philippine Overseas Employment Administration (POEA) and also those that are registered through DFA.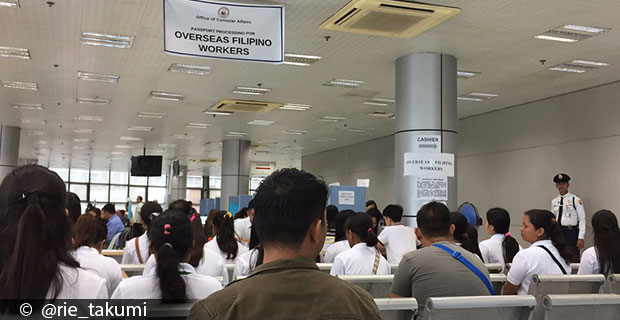 During the press conference on the launching of the portal, Foreign Affairs Secretary Alan Peter Cayetano explained that this portal would generate a big help to would-be OFWs to secure an appointment since they are not included in the express lane provided by the consular offices.
"For the longest time, hindi namin tinatanggap unless balik-manggagagawa, meaning bumalik lang or may second contract. What we did now, when you go on the internet, there's a separate for first-time [OFWs]. Nandunnarinang requirements," Cayetano said.
"We have to be able to distinguish whether you are an aspiring OFW or OFW kana, meaning meron nang trabahong naghihinta sa 'yo. It's through agencies, POEA, or the direct hire that can do that," he added.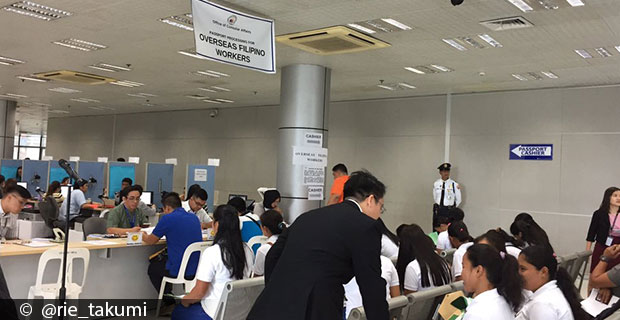 Cayetano also believes that this move will lessen fraudulent activities from those illegal recruiters.
"Hindi pwedengpumuntaang ordinary Tom, Dick, and Harry at magkunwarina OFW kasipagna-clog, kawawa 'yungtunayna OFW," says Cayetano.
Furthermore, the licensed 170 recruitment agencies will have 6 passport appointment daily. Out of these appointments, 200 will be processed by DFA Aseana while other regional consular do not have estimates as of the moment.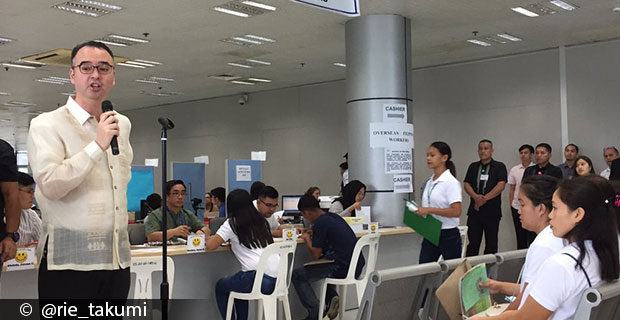 "Kinalculatekasinamin 'yung pila sa courtesy lane kasikapagnagsabay-sabay, kawawarin 'yung OFW, masyadongmatagalmaghihintay," says Cayetano.
Consular offices will also have longer working hours and distribute additional 140 printing machines for passports throughout the country and abroad including Japan and Europe