In a report made by ABS-CBN News,  thousands of factory workers are currently needed in South Korea.
According to the Philippine Overseas Filipino Workers (POEA), this forms part of the number of OFWs required from the Philippines by the Korean government every year.
POEA Deputy Director Administrator Jocelyn Sanchez said our government is required by Korea to deploy at least 5,000 workers as our quota.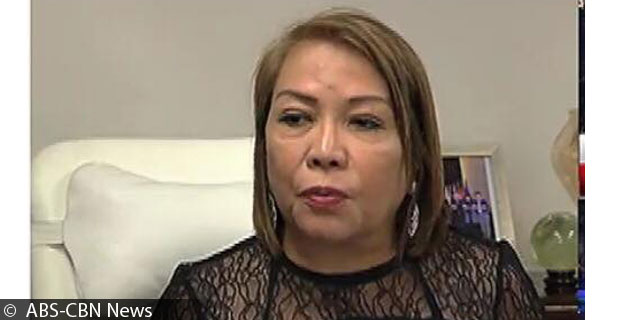 "Five thousand pataas 'yung binibigay sa ating quota ng Korea."

"Sa factory workers, ito 'yung sa electronics, textile, chemical, saka sa food."
Apparently, this will be a good opportunity for OFWs as South Korea has been offering P60,000 or $1,200 as basic pay for factory workers.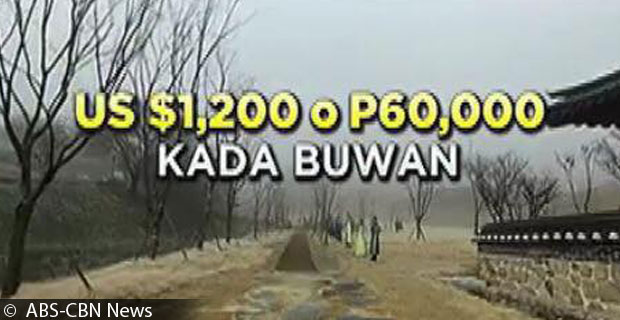 However, only applicants who are registered at POEA will be given a schedule for Korean language exam. Thus, interested applicants are should register thru POEA's website.
Successful applicants who will pass the Korean language exam will then be required to undergo skills test.
POEA claimed that experience among the applicants is an advantage but first-time applicants will be given equal opportunity for as long as they pass the language test.
"Paghahandaan niyo 'yung Korean language, 'yung basic."

"Nakakapasa naman 'yung mga worker kahit self-study 'to. Plus factor din kung may work experience ka."
For interested applicants, here is the application procedure: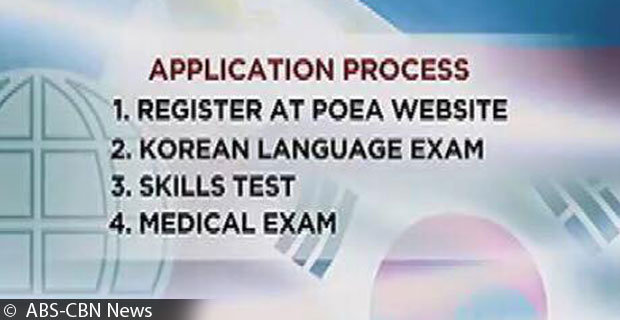 Meanwhile, POEA reminded the public not to coordinate with private groups who are offering training and seminars using the agency's media interviews.  In order to be sure, applicants are advised to transact business only at the POEA office so they may know current job openings and be guided on the proper filing of their applications.
POEA made clear that the application to Korea is a government-to-government procedure so applications will only be processed by their agency.
As of this writing, it was learned that a total of more than 54,000 OFWs were deployed by the Philippines to South Korea since 2004.