Without a doubt, every one of us wants to look good physically. To achieve fair and healthy skin, some people, mostly woman, go to the extent of harming themselves because they simply want to look flawless. Using unapproved FDA products are high prohibited because it will not help you any good. It will only cause you permanent and even long-term health issues. Just like the controversy involving a whitening product called GOREE.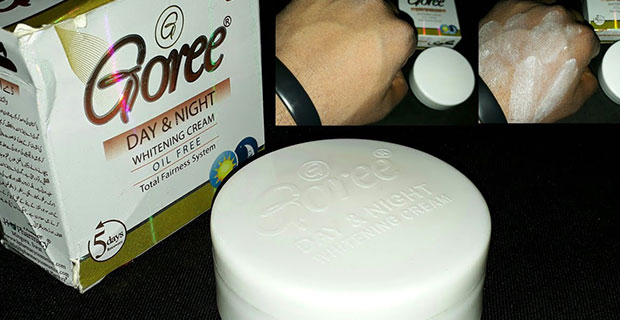 What is Goree?
Goree is a whitening product that's widely spread in the market today. Despite the fact that it is not approved by FDA, it is still being sold in different places and even online. There are some accounts claiming its effectiveness when it comes to whitening your skin but there are also people who suffered various complications upon the use of this product. Goree has different variants like Goree Beauty Cream for Whitening and Black Heads, Goree Day and Night Whitening Cream For Wrinkles and Anti-Aging, Goree Whitening Body Lotion, Goree Day & Night – Oil-Free, Goree Beauty Cream, Goree Whitening Soap and so much more. Each cost around P300-400.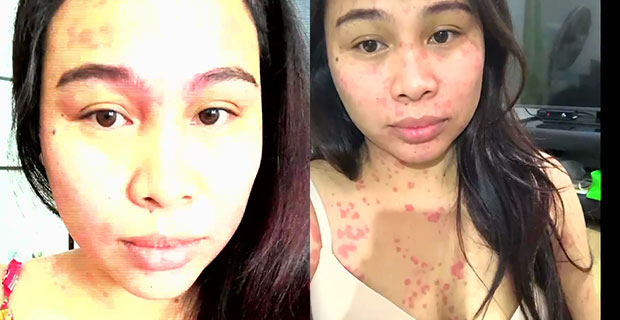 The Complainants
Princess, 32-years old, allegedly suffered skin problems after using Goree. According to her accounts, her entire body became full of red spots after using the skin whitening, Goree. Soon after, she was brought to the hospital because of difficulty in breathing. She also felt itchy all over her body. Because of the reviews she saw online claiming the immediate whitening effects of Goree, she was tempted to use it. She used the beauty cream, whitening soap, facial wash and body lotion, 3 times per day. One set of this is amounting to P920. At first, she was relieved when she saw that her underarm became fair. But after 3 days, she saw a small spot in her legs. It was on the fourth day when her body was already covered with red spots. She was rushed to the hospital.
Ranz Harley, also claims the same skin problem after using Goree. His underarm turned red because of the same spots that appeared on the previous complainant.
Other complainants also said that her baby also got the same symptoms because she was breastfeeding and skin contact. Most patients are complaining about their infected underarms, neck and several parts of their body. A Facebook page was also made to alert the public to the negative effects of Goree into the skin.
If there are complaints, there are also satisfied customers. According to them, they achieved whitened skin and their pimples went away.
The Explanation
As for the case of Princess, Dr. Mary Jane Torres, Dermatologist, claims that she suffered contact dermatitis that became complicated.
October 20, 2017, when the Food and Drug Administration (FDA) released a warning to the public regarding the use of Goree Day & Night Whitening Cream Oil and Goree Beauty Cream with Lycopene with SPF 30 avocado and aloe vera. It was found through laboratory tests that Goree contains harmful chemicals. Because of this, the FDA prohibited the use of Goree. Some of the symptoms that could arise after the use of Goree includes skin discoloration, liver problems, red spots, itching, depression, and worst, a mental problem.
Different countries all over the world already issued a warning regarding the same side effects because it is tested high on Mercury.
See below :
Sunod-sunod na lumantad ang mga nabiktima diumano ng beauty product na may tatak na Goree. Ayon sa Food and Drug Administration, hindi raw aprubado ang naturang produkto dito sa Pilipinas ngunit paanong nagkalat pa rin ito sa merkado? Sa isang special report, susuyurin ng #KMJS maging ang mga bansang Dubai at Pakistan para ugatin ang kontrobersyal na kalakalan ng beauty product na ito. Panoorin ang WHITE LIES Kapuso Mo, Jessica Soho Special Report! #KMJS

Posted by Kapuso Mo, Jessica Soho (One at Heart, Jessica Soho) on Monday, June 11, 2018