Lanie has returned to the Philippines, nine months after she fled from her abusive employers. She claims that her employers treated her like a slave and made her write a punishment book.
Lanie Grace Rosareal, 28, is one of the lucky complainants, who was allowed to return to the Philippines despite her ongoing case in Hong Kong. Lanie was given the chance to apply for a new employment visa, one thing that allows her to legally work in Hong Kong while fighting for the case she filed against her previous employer.
Laniewent through physical abuse and was not given a salary for the entire six months. According to Lanie, her salary all went to pay the fines which were all written in the punishment book. Lanie claims that her employer imposed fines even to those bizarre violations like "not pay attention to the underwear", "give the ugly hanger", and "not stand in front of her when she complains".
All those fines consumed her six-month salary, even leaving a debt amounting to $3,750. Soon after, her debt amounted to $29,230 because of all the unpaid penalties.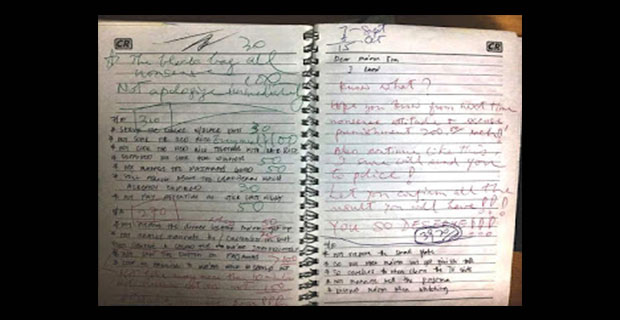 Worst, her employer took her to a shopping mall and made her see the luxury bags and blouse she bought with the penalties she paid.
"She would show me an expensive bag or a blouse which she said she bought with my money," the Filipina said.
The employer denied abusing her domestic helper stating that she is just treating her like a "naught daughter" or "naughty student".
Lanie's employer was previously convicted after he poured hot water on her Bangladeshi maid. He was ordered to pay $200,000, and two years imprisonment.