Respect must be given to all everyone, including plants, animals and most especially people. No matter how high you achieved in life, the people around you deserve respect and you need to give it to them.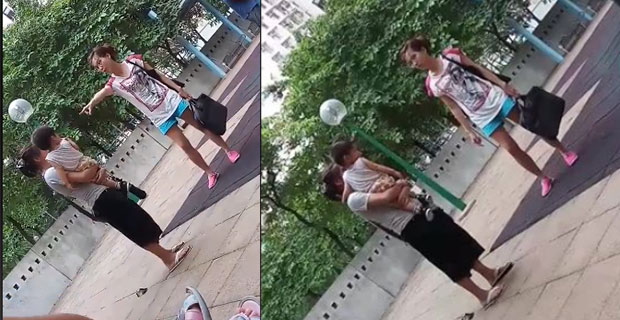 Sad to say, not all people are capable of respecting one another. Domestic helpers are most susceptible to lack of respect. These hard-working individuals give their time and effort to their employers who only maltreat and abuse their rights as a human being.
An Overseas Filipino Worker in Hong Kong was caught in the video being humiliated by her employer.
In the video, which was caught by a bystander who happened to be in the place where the incident happened, a woman, standing with a child was shouted and scolded by her employer.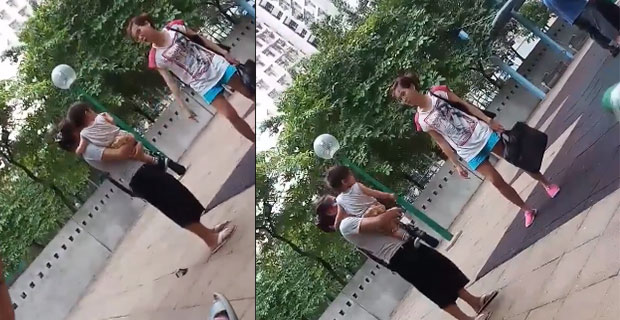 It turns out that the reason was just a biscuit. In front of many people at Tin Shui Wai Park, around 6 PM, the employer shouted insults, saying that she is stupid, to the poor domestic helper.
Netizens were devastated upon seeing the video.
"She has no manner at all. Yelling someone isn't acceptable especially in the public… Her attitude described her evil personality," says Facebook user Anica Linda Stone.
"She could be much worst at home for sure. If your helper is eating biscuits ask her if she is hungry. Maybe you spent so much time playing that's why the tita and the kid is eating a biscuit. Totally a damn employer Get lost the lazy girl," says Facebook user Airilyn Lustre.
Truthfully, it is very wrong to treat a person like this, no matter what her status in life. The employer's attitude is definitely horrible.
See clip below
Grabe naman na employer ito napaka bastos ng ugali Hindi manlang kausapin ng maayos Ang katulong na next time don't give him a biscuit….. sa Tin Shui Wai park nangyari ito ngayun Sept 14,2018 at 5:45pm…..Thanks God at super bait mga employer ko.

Posted by Lindy Paclibar on Friday, September 14, 2018