Always take extra precaution when inside the airport.
Authorities were able to seize bottles of water, soft drinks and other food inside a can that looks plainly normal. However, when they checked its content, they were shocked to find illegal drugs inside.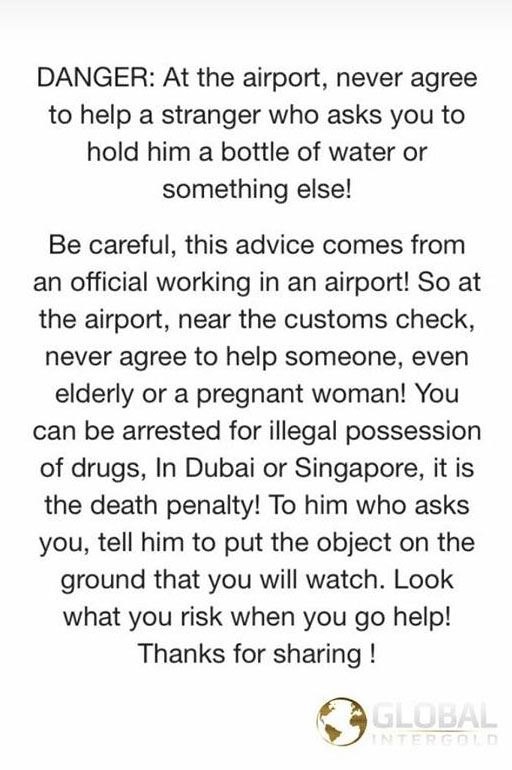 Passengers are reminded to be cautious especially when a person asks you to hold some, whether it's a bottle of water, soft drinks or anything else, never entertain strangers even when they are pregnant or elderly women.
Syndicate who will try to use you as a drug courier without your knowledge is rampant nowadays. Without you knowing that you are carrying illegal drugs, you will be placed in such a difficult situation once the authorities get a hold of you.
Sad to say, the possession of illegal drugs is punishable by death in countries like Singapore, China,and UAE, no matter what your circumstances may be.
If someone asks you to carry something for them, avoid the person and tell the airport security as soon as possible.
Always be cautious when inside the airport because there are dangerous people everywhere. We've also heard horror stories of Overseas Filipino Workers who are a victim of these notorious activities.
The worst thing that will happen to you is to get caught and imprisoned for something that you are innocent of.
See clip below