Housemaids give you a helping hand during tough times. But what will you do if the maid you are trusting so much ends up to be the bad guy who have dark motives from the beginning? Read the story of an employer who suffered in the hands of her maid.
A certain Ednalyn Balubayan was tagged as a terrible woman by her employer. It is said that Balubayan brought her Bangladesh boyfriend  in the house of her employer when they are out to work.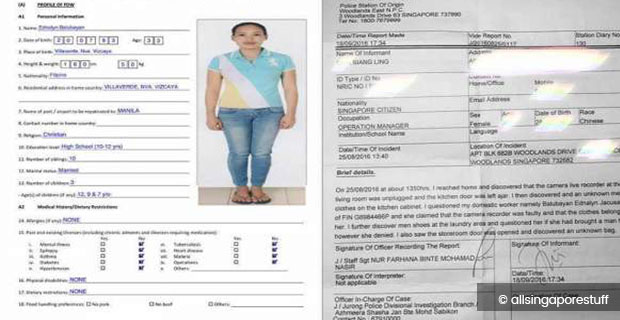 Her employer asked the public to be very careful of Balubayan because of her weird activities.
According to the employer, the men brought by Balubayan allegedly maltreated her children when she was not at home then threatened they no to confessed to anyone.
Despite the warning, the twins exposed the incident, prompting her mother to ask immediate assistance from local police.
Just in case, this maid goes to your home, looking for some work, alert authorities immediately as she is considered accessory to a serious crime.via allsingaporestuff