An overseas Filipino worker (OFW) from Malaysia's pleas for help has gone viral.
Lazy Noy, half-brother of Ann Mary Lariosa, posted a photo of Lariosa's handwritten plea of help on Facebook, and a photo of Lariosa imprisoned in a metal barrier.
Lazy Noy said the service worker has been maltreated by her Malaysian employer and has not received her salary. He also said that Lariosa's agency has done nothing to help her.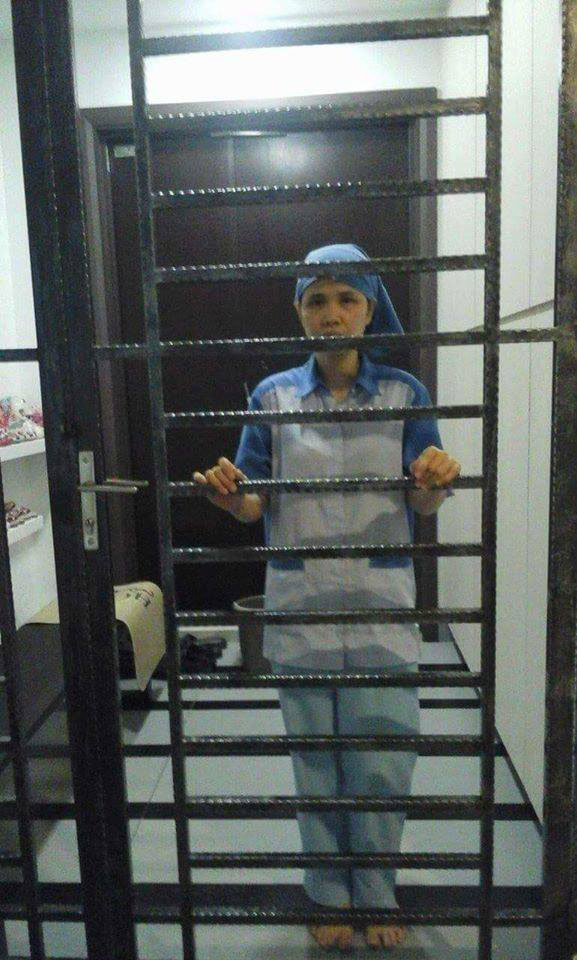 Lariosa is being held at Block-C-36-29 Bukit Utama Condominium Bandar Persian Petaling Jaya Selangor, Malaysia.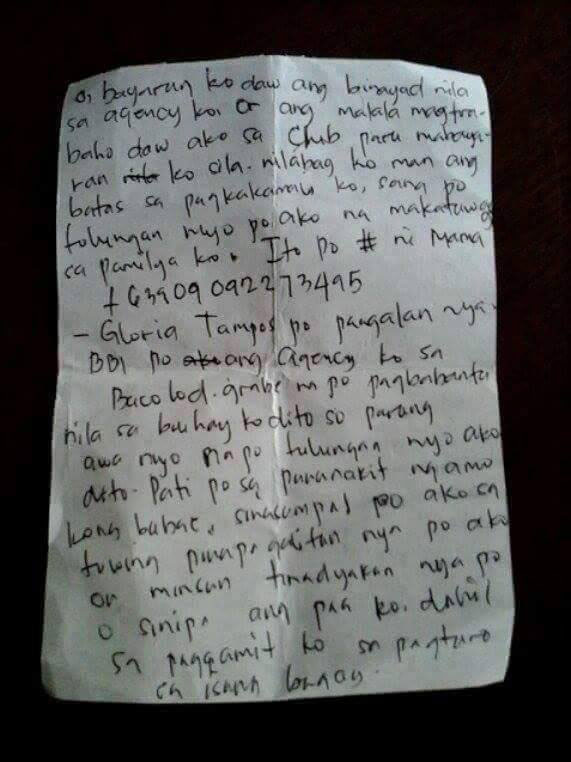 Lariosa arrived in Malaysia on December 14, 2014, under the agency Baguio Benguit International Agency's Bacolod branch.
On the last update on certain Marian Evangelista Oliver posted  inform all netizens that Lariosa is safe and now in the Philippines 
TO ALL CONCERNED CITIZENS ABOUT ANN MARY LARIOSA CASE, SHE WAS SENT BACK TO PHILIPPINES SOUND AND SAFE THIS EARLY MORNING VIA CEBU PACIFIC 5J 502. PLEASE REFER WITH THE TICKET BELOWTHANKS…PLEASE SPREAD…

Posted by Marian Evangelista Oliver on Thursday, February 25, 2016