An OFW was totally dismayed and humiliated after a Bureau of Immigration officer cursed her for using debit cards instead of paying with cash. She was able to write her whole experience on Facebook and her post became viral.
A certain Zyra Trina Bello Chua, OFW in Singapore, said she and her husband had a really bad time after their encounter with a BI officer. In her Facebook post, she said that they were about to get an ACR (Alien Card Registration) when they encountered this rude BI officer undoubtedly cursed them upon using debit card even through there's a sign that said it's accepted there.
The BI officer named Enrique Roxas was allegedly the one who handled their registration. Upon their arrival at the cashier, Chua handed over her debit card but Roxas immediately uttered bad words saying that it will take some time if the payment is made through Debit Card. Roxas added that the applicant could have just withdrew cash from the ATM to cut short the transaction and the long line of people.
The OFW could hold back tears after being totally humiliated and seeks to punish the wrong treatment of this BI officer. She posted her story on Facebook hoping that someone from higher positive could notice her and give justice to what just happened to her.
Read the post :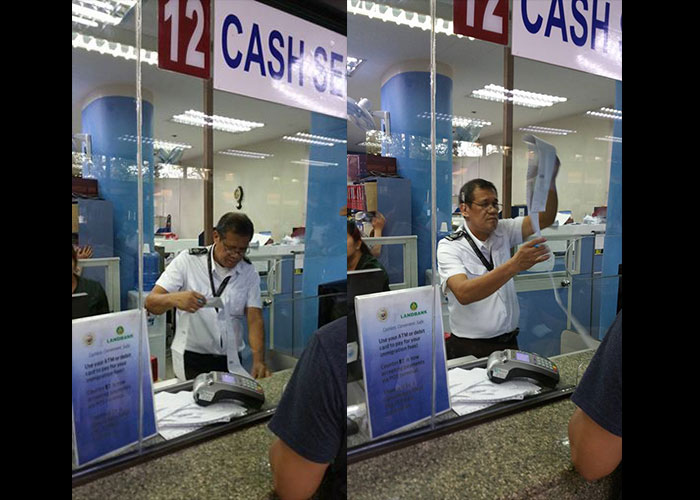 Source Facebook