According to research, children coming from broken homes are five times likely to experience mental troubles compared to those children coming from a complete family.
But sadly, there are already a lot of broken homes because of rampant extra marital affairs, just like this image going rounds on social media sites and news blogs.
It's a photo of a seemingly ordinary couple. But actually, the guy in the photo is married and his wife in an OFW. His wife constantly sends money for him but all he did is to spend it all to his lover. The wife is in total outrage and decided to post their images online.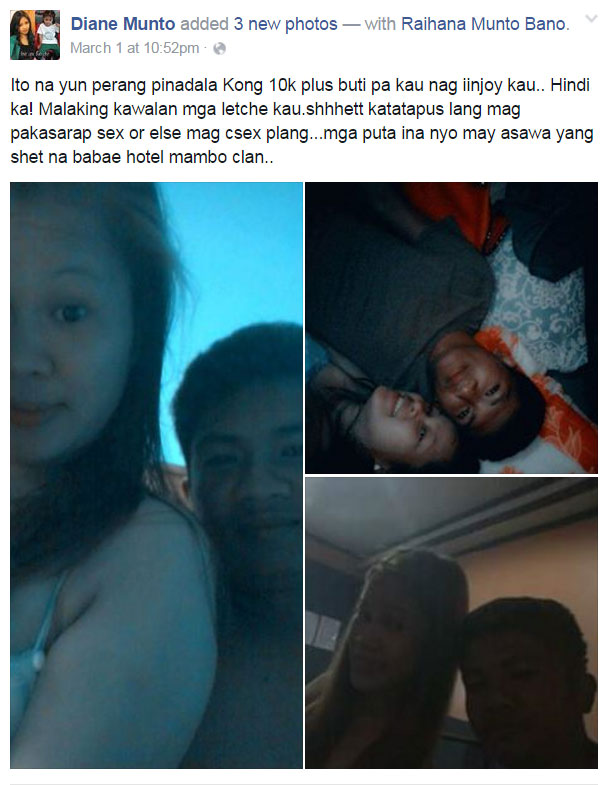 The motorcycle she bought for him was even used as their mode of transportation with his mistress.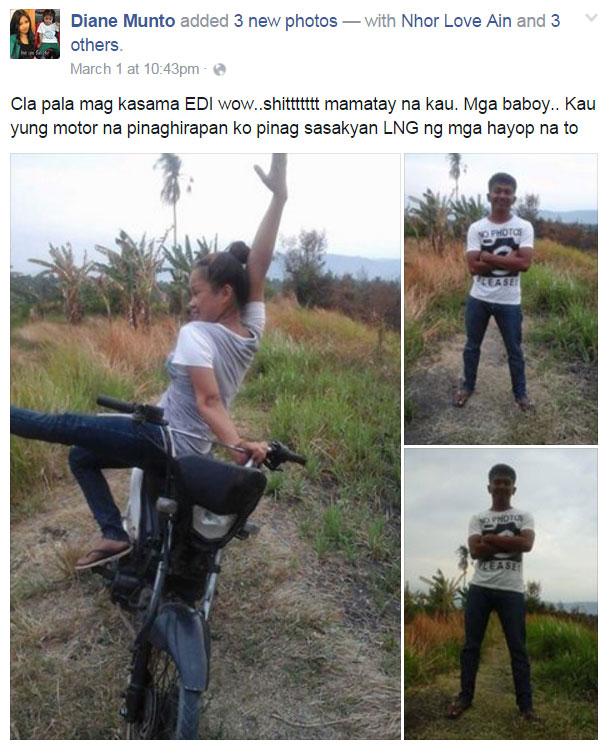 A certain Diane Munto, the wife, is really pitiful because working abroad is really tough. The money she was sending was supposed to be for her daughter. But everything is wasted because of this man.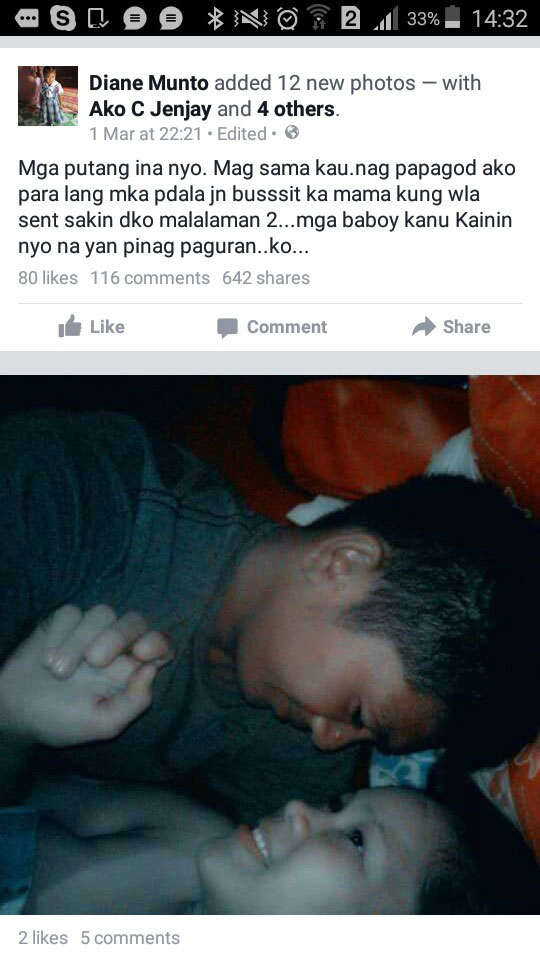 Children are the ones who suffer after a dramatic parental break up, but if your husband does the same to you that would be too much to endure. You can focus your attention to your kids and support them as much as possible.