Mary Jane Veloso's lawyers are confident that the cases filed against her alleged recruiters in Nueva Ecija will be settled within the year.
A year ago, the Indonesian government put off Veloso's execution for drug trafficking in response to the Philippine government's request to allow her to testify against her alleged recruiters, Maria Christina Sergio and Julius Lacanilao.
Airport officers found 2.6 kilograms of heroin in Veloso's suitcase when she traveled from Malaysia to Indonesia in April 2010. She claimed the drugs came from Sergio and Lacanilao.
Veloso's relatives in the Philippines and other supposed victims in Nueva Ecija filed human trafficking, illegal recruitment, and estafa charges against the two alleged recruiters.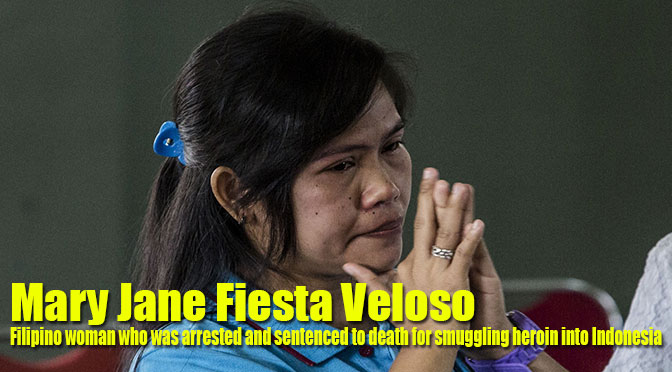 Veloso's lawyer Edre Olalia said the prosecution and the defense are trimming down the number of witnesses they will present in the case in order to stay within the timeframe. Each side could only present one witness every month; otherwise, the trial may last for another 17 months.
The defense must also refrain from filing motions that could disrupt the proceedings. Defense had previously filed several motions, causing the court to postpone Sergio and Lacanilao's arraignment for months; the court, however, dismissed the cases.
The prosecution remains firm that Veloso is a victim of human trafficking, illegal recruitment, and estafa, and that Sergio and Lacanilao took advantage of her need to be employed overseas. They also hope to prove that the two received money from Veloso before the latter's departure from the Philippines.