Labor Attaché Jalilo dela Torre has supported suggestions that the working hours of foreign domestic helpers should be identified in their contracts. Conditions of working hours would mean they will get overtime pay if they work beyond the specified period.
Dela Torre made a statement after Grace Estrada, chair of the Progressive Labor Union of Domestic Workers in Hong Kong, said there were plans to file a bill in the Legislative Council (LegCo) which would require that specific working hours are included in the contracts of Hong Kong workers.
He said that they will also need inputs from the Immigration and Labor Department, and devise a plan on how to apply it.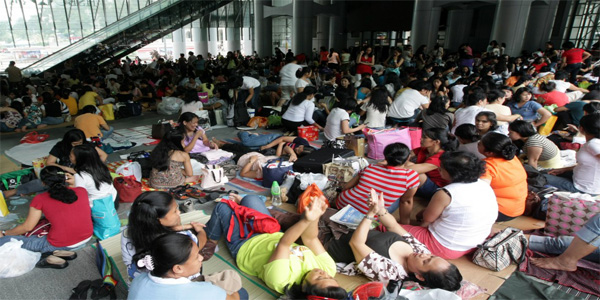 READ MORE : OFW Domestic Helper in Hong Kong Arrested Over Alleged Theft
Estrada said the allies of the Hong Kong Confederation of Trade Unions (HKCTU) were planning to file a bill in the LegCo which would require that employment contracts should specify their working hours. She said the proposal has a better chance of passing in the LegCo.
HKCTU is the pro-democracy labor group in the city. Estrada is confident that LegCo would pass the proposal.
In HONG KONG News Estrada also said that workers wanted firmer penalties for employment agencies that violate labor rules.