According to Labor Secretary Silvestre Bello III the government is planning to establish a bank for overseas Filipino workers.
Bello said the Overseas Workers Welfare Administration has pooled almost P20 billion from the contribution of OFWs.
The government is planning to use this money to buy a bank and name it OFW Bank, the Labor secretary told OFWs in Hong Kong.
READ ALSO : List of Banks and Private Institutions for Personal, Housing and Auto Loans That OFWs Can Apply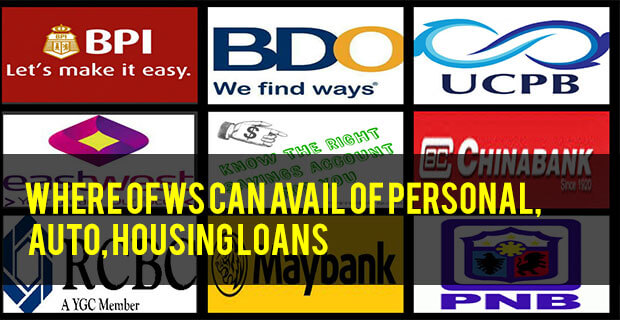 Bello also met with labor officials in Hong Kong regarding the suggestion to add a clause in OFWs' contracts saying the cleaning of windows in high-rise buildings is not covered by the service agreement, said the news portal.
A 35-year-old Filipina domestic helper fell to her death in August as she was reportedly cleaning the outside of the windows of her employer's apartment, it said.
Domestic helpers in Hong Kong then marched in protest on Sept. 4 after several maids fell to their death from tower block windows as they tried to clean them. The Hong Kong government has no commitment yet regarding this matter, the report pointed out.
Bello also visited Filipinos in temporary shelters seeking refuge from employer abuse, reported GMA News.
He assured OFWs planning to return to the Philippines that the government will assist them so they can start a business