Hopefully next year, Land Bank of the Philippines will launch its very first "OFW Bank".
The Philippine Postal Corp. will be converted into a subsidiary of Landbank which will soon be 30% owned by OFWs. This bank is solely established to attend to the needs of OFWs, one of the many promises of President Rodrigo Duterte to all migrant workers.
According to Carlos Domiguez III, Finance Secretary, this Postal Bank will soon be completed in 2017, third quarter. Landbank already have all the needed resources for the completion of all transactions.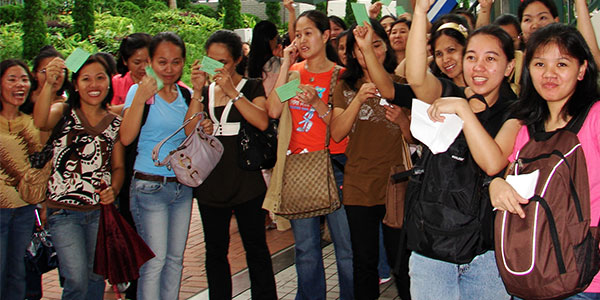 It was supposed to be Development Bank of the Philippines who will take a merger with Landbank but the finance chief found some discrepancies among the two lenders.
READ ALSO : 20 Billion OWWA Fund to buy Bank name as "OFW BANK"
It is expected that this OFW Bank can cater P3 billion as their authorized capital, P2 billion for subscribed capital. A total of P1 billion is dedicated for OFW subscription, where OFWs can buy bank shares.
The OFW bank is still waiting for the go signal from Bangko Sentral ng Pilipinas, Philippine Competition Commission, Securities and Exchange Commission and Governance Commission for Government-Owned and Controlled Corporations.
As of September, data shows that Landbank is the fourth-biggest bank in the Philippines. A similar OFW bank will soon be established in Saudi Arabia to offer necessary help to 800,000 OFWs currently working in there.