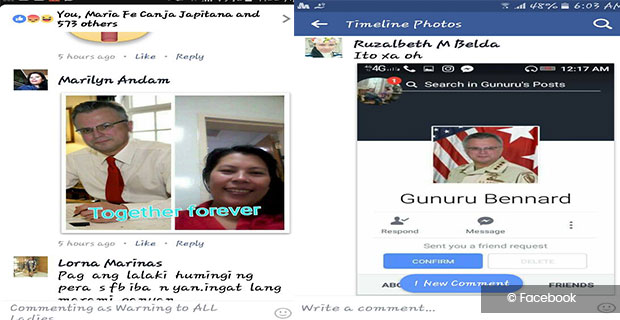 A foreigner in the name of ALBERT BENTON is trying to lure women in exchange of marriage and money. He is using a fake Facebook account so his real identity is hard to find.
A viral Facebook post of Warning to ALL Ladies, aims to notify the public about the money extortion activity of Albert Benton.
A certain Albert Benton from London, United Kingdom is trying to extort money from women, especially aged women. According to one of his victims, he will befriend you on Facebook and will court those who show interest on him.
He will also show a Trust Fund Certificate to his victim and a bank cheque to certify the inheritance from his deceased father.
Once the victim believes on his tell-tale story, he will start to look for ways to extort money from the victim. One of his alibi is that, he needs money so he can start the process of claiming the inheritance from his father. In return, Benton promises to marry the woman and give her money.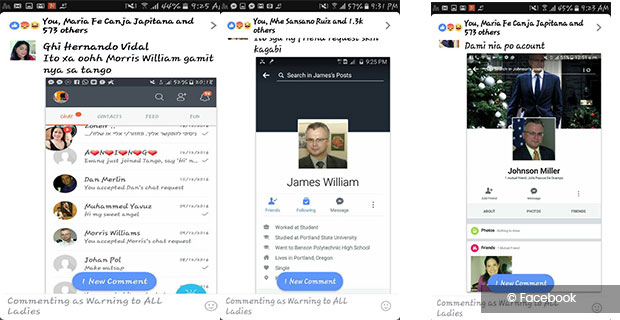 He will promise you countless times and will also continually ask for money.
The money is mostly sent in Malaysia through different names. He never asked for money which was addressed to Albert Benton, a clear indication that it is not his real name.
His victims, mostly widows and old-maids, were already asking for help from the local police. Sad to say, the extortionist is hard to find because he is using a fake name in his Facebook account.
Currently, this case is under investigation since this is clearly a modus operandi of a group of criminals.
This information serves as a stern reminder to everyone, not just women, to always be vigilant at all times and avoid giving money to strangers.
One of his victim already spent almost 1 million pesos on him. The suspect allegedly asked for this amount gradually.
In case you have encountered the same situation, feel free to report the incident to authorities.
As of the moment, the Facebook post already has 33,312 shares, 10 thousand reactions and 8,500 comments.