"In a few months, you will have a department on (for) OFW only," – that was the promise of President Rodrigo Duterte during his speech in front of the Filipino community in Bahrain last Friday.
Because of the rising concern of OFWs, President Duterte seeks to respond accordingly through creating a department that will only focus in the needs and concerns of Overseas Filipino Workers. Currently, the Department of Labor and Employment is the one handling these concerns. It can be recalled that during his campaign period, the President vowed to make a separate department for the 2.4 million OFWs so as to promote and address their needs.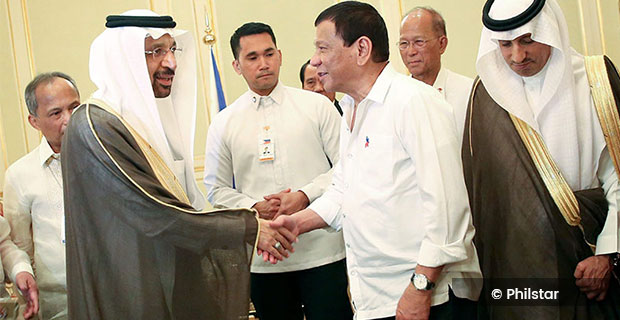 It is said that some Filipinos in Riyadh also asked about the promised department and the President responded this way, "The OFW (department) will be separate from the Department of Labor. It's coming, but it would be in Congress… There will be a separate (agency for) sailors. Maritime authority will also be separated." He also added, "The creation of a department does not belong to me."
Since the OFW department is still pending as of the moment, the President wants every OFW to relay their concerns directly to him. "I want you to have direct line with me, if not you can call any relative to call my attention," according to him.
As he has always mention, the President will not allow any form of corruption under his administration. "I do not like abuses. I do not like corruption. I do not want oppression and we will be treated equally," he stressed.
He also reminded the Filipinos not to allow any airport officials to extort money from them. "If they open your luggage, tell them 'Do not do that, I will slap you. Why will you open that?'" he advised the public. "You create a scene because that will reach me," Duterte added.
President Duterte advised the Filipinos wanting to work abroad not to trust "fly-by-night" recruitment agencies. Instead, they should apply for work online, through some legal government websites. He also promised that the processing time of any papers and documents for OFWs will be lessen to three weeks from the previous six weeks.
Currently, President Duterte is visiting countries in the Middle East for his official state visit, with an aim to improve the diplomatic ties and attract investors.
President Duterte already went to Saudi Arabia last April 12-14 and in Bahrain from April 14-16 – Philstar