A domestic helper in Singapore was sent to jail for 9 months after allegedly receiving stolen money amounting to $132,121.50 from her boyfriend she met online.
The defendant is 52-year-old Shirley Navarrete Nalangan, single based on her Facebook status. She went to Singapore last 1990 and worked there as a domestic helper.
She committed the crime last January 2, 2014. Nalangan was accused of removing $4,000 and transferring it to another overseas account through Western Union.
According to reports, Nalangan met Albert Analdez in an online dating site. The man, whom she met last August of 2012, was allegedly from Kentucky, United States.
In her statement, she said that they became a couple and started exchanging "intimate topics" via social media. They were also able to discuss marriage, said defendant lawyer Mr. Ng Boon Gan.
Soon after, on October 2013, Mr. Analdez asked the help of Nalangan in receiving funds as payment into a financing company situated in Malaysia. He allegedly needs to pay to be able to get profits from an engineering project.
Analdez also instructed to hand over the money to the company's staff member. Despite the suspicion, the accused still did the transaction as per the instructions of Analdez.
"The accused was suspicious of the arrangement and asked Albert why the transfer could not be made directly to Malaysia," said Stacey Anne Fernandez of the Deputy Public Prosecutor (DPP). "Albert neither provided the accused with the name of the finance company, not any satisfactory explanation on why the money needed to be transferred through her. Despite her suspicions, the accused agreed to assist Albert," she added.
By December of 2013, Analdez again asked her to open a bank to receive the cash.
READ ALSO : Singaporean Couple Faces Jail Time And Fines After Starving Filipina Maid For 15 Months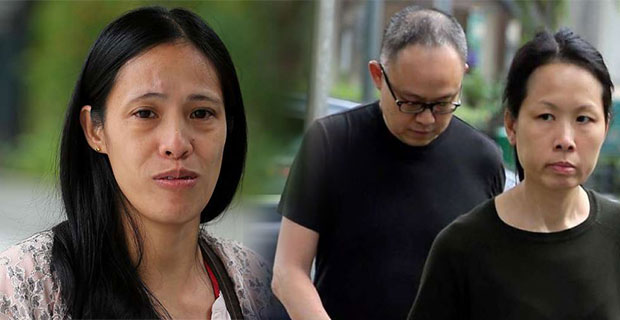 "The accused was suspicious on why she needed to open another bank account and after making enquiries with the bank, decided not to. The accused nevertheless agreed to received (the) money on Albert's behalf in (her) POSB account," said DPP Fernandez.
Her suspicion grew after Analdez told her to lie to the bank teller if asked for the source of money.
"At this point, the accused's suspicions were further heightened by Albert's unwillingness to be upfront with the bank about the true source of the money," said DPP Fernandez.
Even after the vague suspicion, Nalangan followed him accordingly and was able to receive money amounting to $132,121.50 last Jan 2, 2014.
She was again instructed to remit the money amounting to $4,000 through Western Union to a certain Ms. Razniati Mohd Radzi from Malaysia. While the $132,121.50 was transferred to a certain Mr. Fahmi El Hosseny on a Canadian Imperial Bank of Commerce (CIBC) account.
By December of 2013, CIBC got some emails requesting from Hosseny to wire money amounting to US$105,000 or $132,122.50 into the account of Nalangan. The bank performed the said transaction, believing that it is genuine.
Later on, Mr. Hosseny confirmed that he never sent those emails and his email account was compromised.
Authorities was immediately alerted and Nalangan was arrested. She is set to be jailed for five years.
Source : Straitstimes