Government offices such as the Overseas Workers Welfare Administration (OWWA) is dedicated in providing assistance to distressed Overseas Filipino Workers from all over the world. Just recently, OWWA in Cordillera Administrative Region was able to help another OFW from Riyadh, Saudi Arabia.
Ms. Melita A. Patalec is living in Poblacion Tuba, Benguet. She tried her luck in Riyadh and worked as a domestic helper. Unfortunately, she went home after 5 months because her employer refused to provide her with proper accommodation and salary. She returned to the Philippines last January 1, 2017.
Unable to provide the needs of her family, she thought of something that will generate money and will provide the much-needed income for the family.
While still at the jobsite, POLO OWWA was able to provide massage therapy skills training to the OFW. After she was sent home, she immediately applied for Balik Pinas, Balik Hanapbuhay Program of OWWA CAR. They provided their request and gave her starter kits to start a sari-sari store as her livelihood business on June 2, 2017.
READ ALSO : OFW Received her Livelihood Kits from OWWA  Balik Pinas Balik Hanap Buhay Program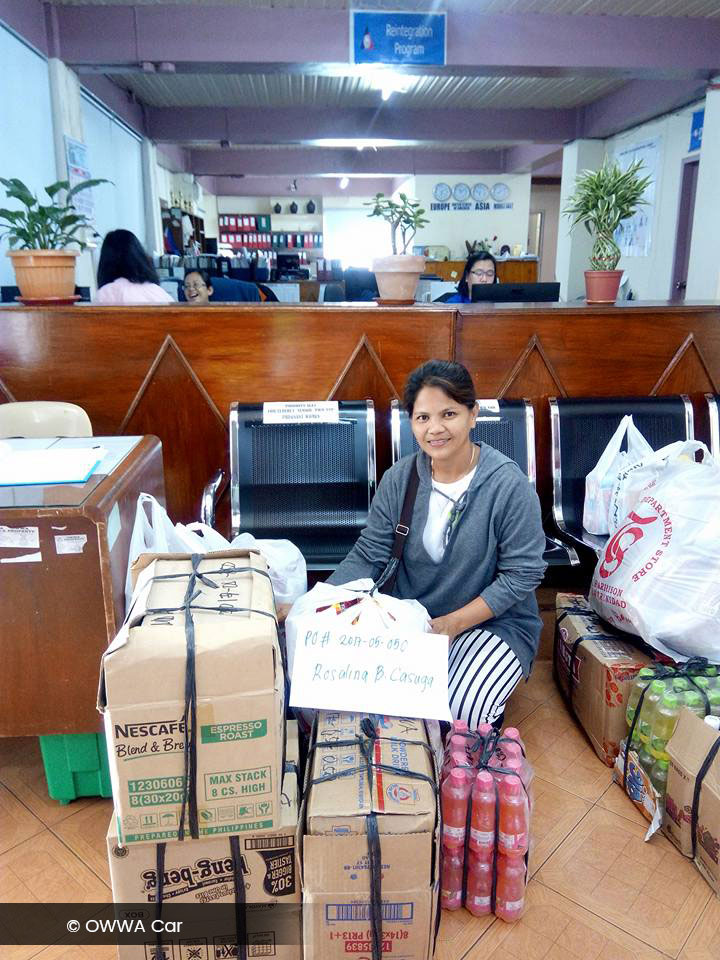 The news was shared by the official Facebook page of OWWA CAR. Netizens poured their praises over the support that OWWA has given not just to Patalec but to the thousands if not hundreds of distressed OFWs to start their own businesses in the Philippines after experiencing maltreatment and abuse in a foreign land.
The Post : 
Ms. Melita A. Patalec is from Poblacion Tuba, Benguet. She is an OFW from Riyadh,Saudi Arabia as Domestic Worker for only 5 months. She was not able to finish her contact due to poor accomodation and unpaid salary by her employer. She retuned home in the Philippines on January 1, 2017. While at jobsite she was assisted by POLO OWWA and provided her with skills training on Massage Therapy. She then applied under Balik Pinas Balik Hanap Buhay Program at OWWA CAR and was able to received her starter kits for livelihood business on Sari Sari Store on June 2,2017.