Singapore : Groups of Filipinos in Singapore cant believed and feel so angry of the situation of their "kababayan" who's on the below photo.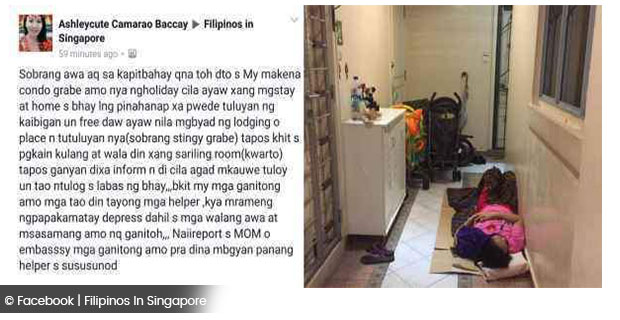 According Ashleycute Camaro Baccay post the employer staying in a HDB flat in Singapore was planning to go away on a holiday, But they don't want their Housemaid to stay on their flat while they are away on holiday.
READ ALSO : Filipina Domestic Helper From Singapore Jailed After Receiving Stolen Money From Boyfriend She Only Met Online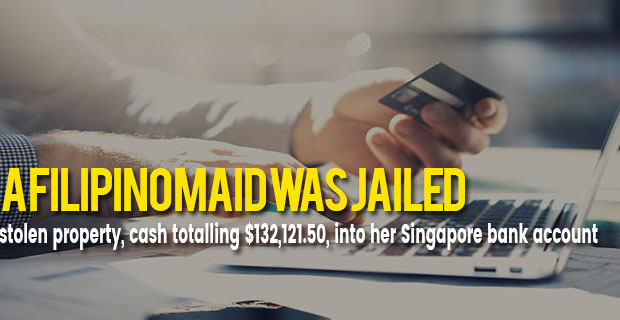 Employer asked the poor Filipina to find place where she can stay for free, Unluckily She can't find any place to stay so maid end up was sleeping outside of the flat without any allowance for the whole duration of the trip until the employer returns home.
The maid's plight has gone viral among Facebook users, who roundly criticized the employer for being heartless.