Aside from being a domestic helper abroad, being a nanny (yaya) was also one of those positions frequently applied for by a Filipina overseas workers.  Identified to be God-fearing, patient and loving, no wonder, employers choose Filipinas as great workers to look after the welfare of their children.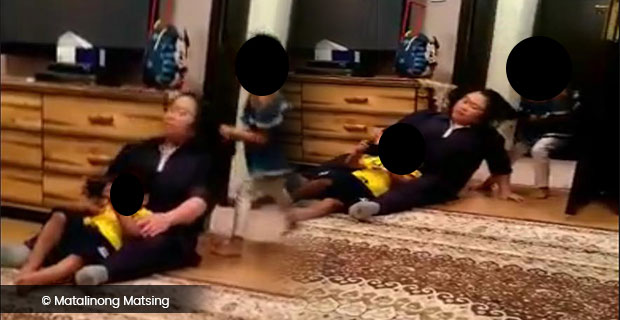 But in a video posted by Matalinong Matsing Facebook Page, it seemed like the patience of an OFW was put into test.  While there have been many articles written about nannies who were being violent to the kids that they were taking care of,  this case was somehow a twist as the child was the one hurting her nanny!
Shown on the video was a nanny seated on the floor holding a young boy while a little girl was standing behind the nanny  pulling her hair and hitting her.  It wasn't clear however why the girl was acting violently who seemed like having a bad day and who might  have wanted the full attention of her nanny  to her.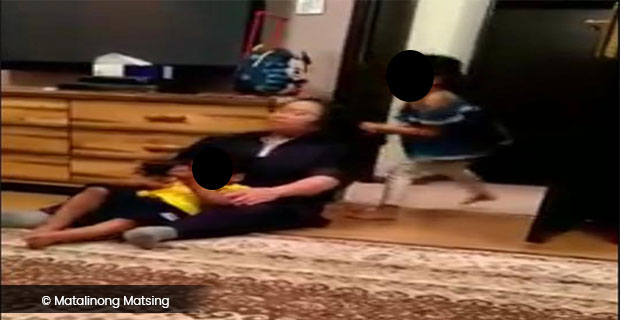 Surprisingly, the nanny in the video didn't reacted negatively to what the little girl doing and looked like she never cared at all or never felt hurt at all.
This kept me wondering, was a CCTV camera installed in the place for the children's parents to see how she takes care of the kids that's why the nanny cannot react accordingly to what the little girl was doing to her? Or she was just afraid to lose her job so she didn't mind being beaten by the little spoiled child?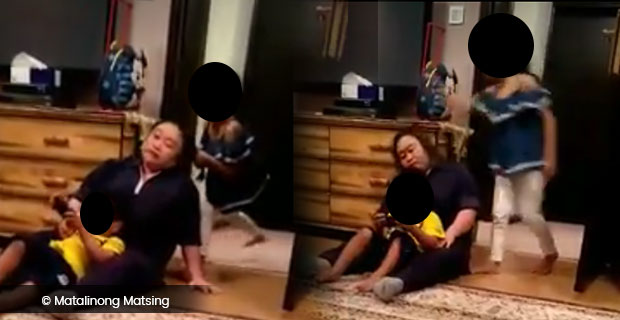 The said video had earned various reactions from netizens.  Some of them were sympathizing with the nanny saying what she did was just right because she cannot hurt the little girl for pulling her hair because she was just young and might not be fully aware of what she was doing.  The nanny could also be possibly charged if she would hurt the child .
Some of them also said that she could have just stood up so that the little girl will not be able to reach and pull her hair.  She can also verbalized how hurt she was by talking to the child so that the child might realize her mistake and stop what she was doing.
For whatever reason the little girl might have in beating her nanny, may we be able to see the kind of life our OFWs had to endure just to earn a living for their families and loved-ones. Being employed means being able to provide for their family's needs.  This nanny might just be pretending she didn't care at all for being hurt and beaten. She might just be thinking that she needs to bear the pain just to earn for her family. But I hope the spoiled girl gets disciplined, too!
Kudos to you, dear nanny!
See full Video below :