Balikbayan boxes are not just merely boxes containing various items and commodities from  OFWs to be sent to their loved-ones.  They may be considered an extension of their 'love' sealed in a box.
According to the Door-to-Door Consolidators Association of the Philippines (DDCAP), it was estimated that at least five million Filipinos every year are sending balikbayan boxes to their families back home containing consumable goods and other items.  These boxes were charged with a fixed minimum rate of freight regardless of its weight which made it affordable for OFWs.
In line with this,  Customs Administrative Order (CAO)  05-2016 has listed a new set of rules which took effect last August 1.  This is an off shoot of the Customs Modernization and Tariff Act (CMTA) or Republic Act 10863 which was signed into Law last May 2016.  The said Act has adopted new provisions to update the old Balikbayan Box Law that removed customs duties on personal goods of the overseas Filipinos workers that were sent home to their loved-ones.
READ BELOW PROPERLY :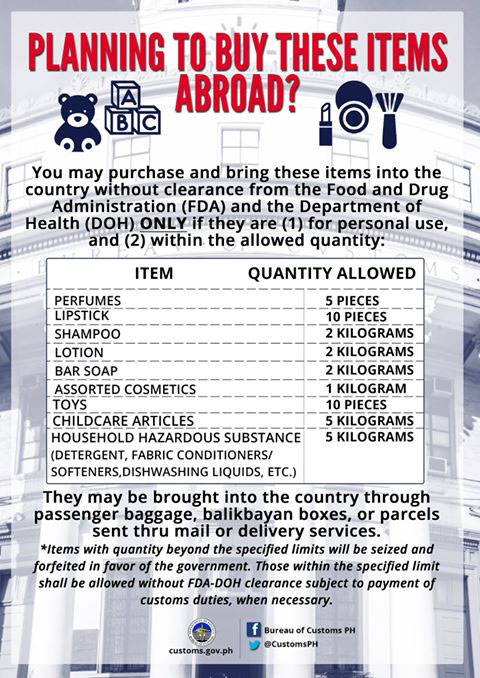 Here are some reminders to consider from the Bureau of Customs as provided by the CMTA for Balikbayan boxes:
What is the maximum declared value contained in the boxes that may be considered as tax-free?
The maximum amount set by the CMTA for each box was increased from P10,000 to P 150,000.  This enables OFWs to be able to send home more personal items and other commodities.  On the other hand, the minimum value was also augmented from P10 to P10,000, subject to import duties which lessen discretion of Bureau of Customs officials to inspect goods and impose taxes.
However, Commissioner Nicanor Faeldon from the Bureau appealed to OFWs not to abuse the tax-free provision in order to minimize the loss of potential income by the government.
Faeldon said, "Ang programa pong ito ay isang pribilehiyo at regalo ng gobyerno sa ating mga kababayan. Kaya po tayo'y nananawagan at umaapela sa likas na kabutihan ng ating mga kakababayan na huwag po itong abusuhin para sa tunay na pagbabago," (This program is a privilege and a present for our fellow countrymen. That's why we're appealing to the innate goodness of our countrymen not to abuse (this privilege) towards genuine change."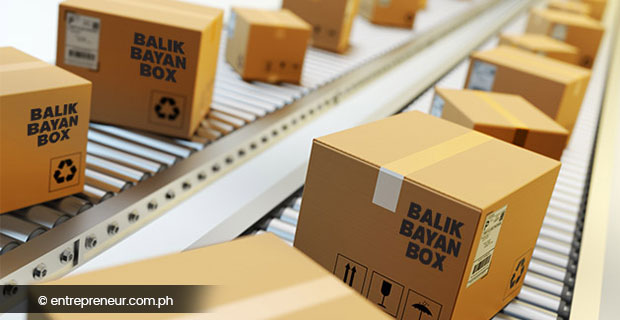 Who can send tax-free balikbayan boxes?
As stipulated in CAO 05-2016,  Qualified Filipino While Abroad (QFWA) are qualified to send balikbayan boxes for free. They are those Filipinos staying abroad whether being employed, studying or as permanent residents of countries where they are.
They should possess passports either issued by the Department of Labor and Employment (DOLE) or the Philippine Overseas Employment Administration (POEA) as proof of overseas employment in a foreign land.
Permanent residents of other countries are still qualified provided they have retained their citizenship of being a Filipino.
Filipinos traveling as tourists, students or businessmen with visas are also qualified to enjoy this privilege as well.
What is the maximum number of balikbayan boxes can an OFW send?
OFWs can send up to three balikbayan boxes which are considered free from taxes within one year  (January 1 to December 31).  Each box of which should have a value within the range of P10,000-P150,000.
BOC, however, reminds that the boxes should only contain personal items and not for commercial use or trade.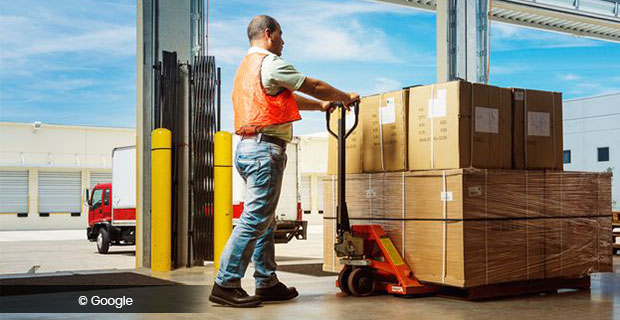 What is the procedure for sending a balikbayan box?
A photocopy of the passport of the OFW should be presented to establish one's identity prior to making this transaction.
To make sure that the boxes to be sent only contain permissible items, the BOC requires every sender to accomplish an information sheet which specifies details of each item in the box. If there are brand new items included, a receipt should be presented to establish its actual value.
The form can be downloaded via the BOC's website or from the accredited foreign couriers which needs to be accomplished in triplicate (3 copies).
Faeldon also clarified that second-hand items, grocery goods, and gifts may not be required to be provided with a receipt but needs to be declared with its approximate value, accordingly.
The said boxes will pass through an x-ray machine under the supervision of a personnel from the Bureau of Customs (BOC) to check if the box did not violate certain rules.  If a box was found to be suspicious, the box may be opened and would only be released as soon as rules have complied.
If the box did not pass the rules set by the CMTA, the privilege for a tax-free balikbayan box will be void thus, the usual rate for its freight shall be applied.
Are there other fees that an OFW has to pay?
A processing fee amounting to P 250 per balikbayan box needs to be paid to the Bureau of Customs. Boxes with even less than P10,000 declared value are also subjected to processing fees.
Citing all these rules and guidelines, violators will be fined up to P300,000 and even undergo criminal prosecution depending on the severity of the case.
Source: entreprenuer.com.ph