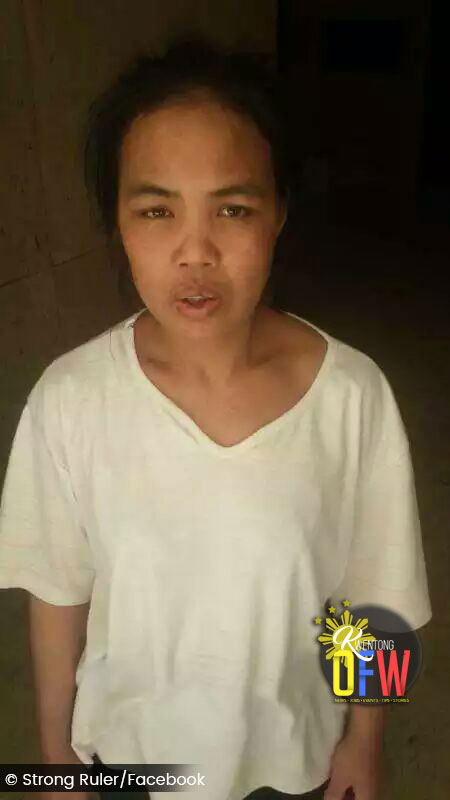 A Facebook account under the name of "Strong Ruler", recently made an appeal to the public to help an OFW who according to the post was being held by her employers in Lebanon.
On his post, he stated that Halima Ubpang, was being held as a slave by her employers namely Mr. Ali El Khatib and Mrs. Itissam Saade in their house located at Ramlet El Baida Block 3 in Lebanon.
Strong Ruler posted Halima's photo and videos of Halima's family and sister.  Both of the videos declared that they have no communication with Halima and it's been 10 years already since they last talked to her.
According to Halima's sister, a few days ago, she tried to call Halima and was able to speak with her female employer. The employer accused them of spreading false accusations ang strongly denied that they were holding Halima and were not allowing her to communicate with any of her family members.  The employer also said that they will put Halima in jail which Halima's sister refuted saying, Halima doesn't have any case to be put behind bars and in fact, it is them who had restricted Halima from going home and even to call her family and relatives.
Halima's sister also added that the female employer passed on the telephone to Halima but she can sense that something was wrong as Halima was talking as if someone was holding her back.
Video 1
The other video showed Halima's husband and their children who said that they missed her so much.  According to Halima's husband, it was last 2007 when Halima left to work in Lebanon.  The last time that they were able to speak was that same year.  He also said that she only sent them US$100 on the first month when Halima left.
When Halima flew to Lebanon to work, their eldest daughter was only 6 years old.  She is now turning 17.  Their two other children were still so young by then, and perhaps they were no longer aware of how their mother looks like for they haven't seen her for 10 long years.
Video 2
Halima's husband wept while saying they missed Halima so much and appealed to the media to help her case known so she may be rescued from the hands of her abusive employers.
Strong Ruler's post however said that when this case has been publicized, the employer sent US$400 to the family in the Philippines.
Strong Ruler's post aimed to have Halima's case known to many, and if possible to reach the authorities and eventually rescue her so she can go home to her family.
Strong Ruler also left a hanging question asking, in cases like this, who can they run to?