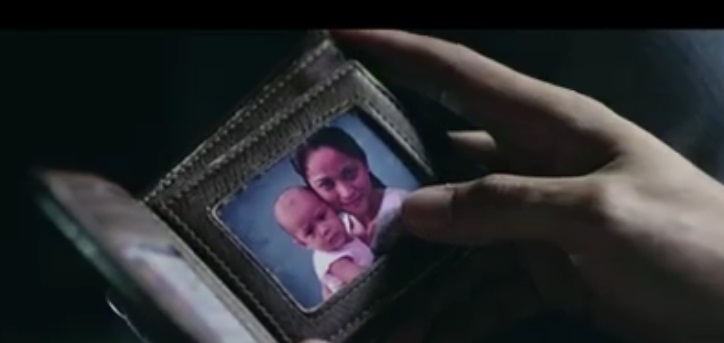 It's hard for OFWs to leave their families and loved-ones in the Philippines just to be able to work abroad.  However, nothing can be more difficult for them than to find out that their spouse was having an illicit love affair while they were working so hard to secure their future.
Recently, a video posted by Camella Homes' Facebook Page has gone viral on the internet featuring a true-to-life situation of an OFW.
The video started showing an       OFW riding in a taxi on his way home which he intended to be a surprise to his wife and son. Along the way, the OFW was reminiscing all the hardships that he had experienced while working away from his family but still remained strong in spite of it all.
Driven by strong determination, he worked so hard even if the days were rough.  When he felt lonely and weak, he would open his wallet where the photo of his wife and son was in it, to draw strength and to carry on, no matter how hard the situation might be.
He also endured the pain of the harsh words thrown at him by his employer and at times being humiliated, thinking he was there to work and he will do anything just to be able to earn and provide a better future for his family.
As the most awaited time came, when his contract has ended, he was so excited to go home and decided to surprise his wife and son so he did not inform them of his coming.
The super excited OFW rushed to their house and saw his son playing in the living room.  He was calling him when suddenly, his wife came out and instead of being happy to see him, she was so shock and seemed like she doesn't know what to do.  Shortly after, a man showed up and kissed her and their son called him, "daddy".
This scenario was very hard for the OFW but the video showed he remained strong and had decided to move on.
The video continued showing the OFW acquiring a new home where he can have a brand new, fresh beginnings.  The rest of the video served as an ad for the developer but definitely took the internet by storm because many OFWs can relate to the situation which they featured.
In general, the video showed a very painful reality that OFWs are experiencing.  But the end of the day, may all the OFWs and their families who will be able to watch the video, realize the importance of having a complete, happy family.
Watch full Video Below :
After all the hardships abroad, can a father handle more pain back home? Watch this true-to-life, unfiltered OFW story.#HomeForHeroes

Posted by Camella (Official) on Friday, August 25, 2017