Riding in a public transportation may let you meet a lot of people from different walks of life.  While some may be considerate in sharing a seat, this incident is among those you would most likely don't want to happen to you.
A post on social media by Angela Sentillas Pasco described the woman that she happened to be seated with as disrespectful, racist and judgmental.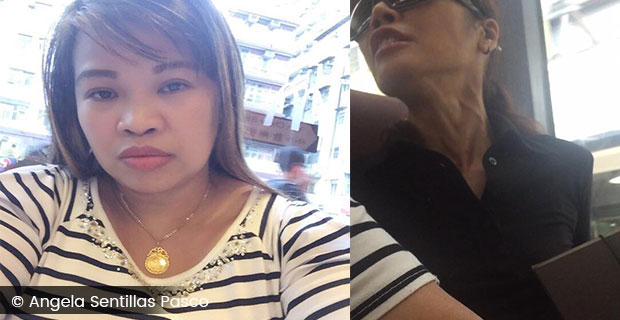 Such a Disrespectful, Racist, and Judgemental woman.

The story is when i got on the bus in kwai chung. she was seating with her bag then when i sat down, it was a bit tight as she didn't take her bag away. she started yelling saying that im too fat and told me to get off the bus. then i told her so what if im fat, that's not your problem.

Later I started to film her as she kept yelling at me in chinese. some of the things in translation means that i'm a slave/helper in hong kong. that, i should go back to my country because hong kong is for chinese people LOL. she swore at me, calling me names, disrespecting my race.

Funny part in between, she said that my iphone is outdated and that she has the best latest phone – samsung hahha

Anyway, I just ignored her as there's no point to fight with her. A passenger on the bus talked to her telling her its a public area and that she should contain herself and calm down.

Thats why she finally stop in the end.
According to her narration, Pasco rode a bus in Kwai Chung, Hong Kong and sit right beside a woman with a bag beside her. When Pasco sitted, the woman who should have removed her bag from the seat to give space to Pasco started to yell at her as perhaps she felt they were tightly sitting together in one seat.
Pasco added that the woman has been saying harsh words against her in the Chinese language which some of the words she understood was that the woman was telling her that she is too fat and she is just a slave who should go back to her country because Hong Kong is only for Chinese people.
The rude woman also tagged her with many names which showed disrespect to Pasco's nationality, being a Filipino at that.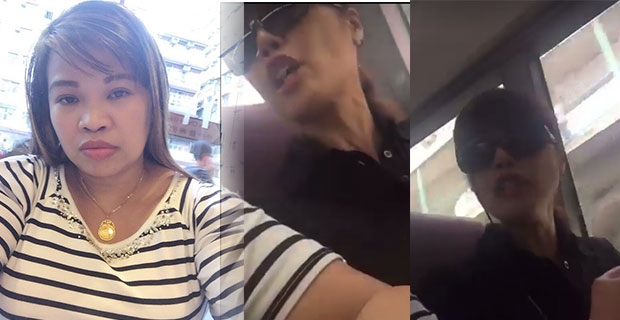 It may be perceived that Pasco has a better personality than this bitter woman for she still managed to laugh at what she's doing to her rudely, Pasco found it funny when the mean woman told her that her iPhone was outdated with the woman's Samsung phone claiming it was the latest model.
Regardless of what the woman did, Pasco had maintained her calmness and decided not to fight back with the mean, racist, ill-mannered passenger.
Gladly, Pasco said that another passenger told the woman that she should calm down for she was in a public area which made her eventually stop the talking.
Kudos to Pasco who showed that she doesn't need to also be rude to show that she was right.  She might not be richer than the woman whom she had bumped into, but for sure, she was richer in terms of good character and moral values.
You made Pinoys proud of being a Filipino, Pasco!  
Watch the full video below :