A Filipino-owned restaurant in Queens, New York has been closed for business after customers had withdrawn their patronage to the dining place for its loyal Duterte supporter owner.
According to Sunday Post, Payag New York owned by Rena Avendula has closed its doors for business after Avendula had an argument with a business partner who does not share the same sentiment in highly supporting and favoring Philippine President Rodrigo Duterte.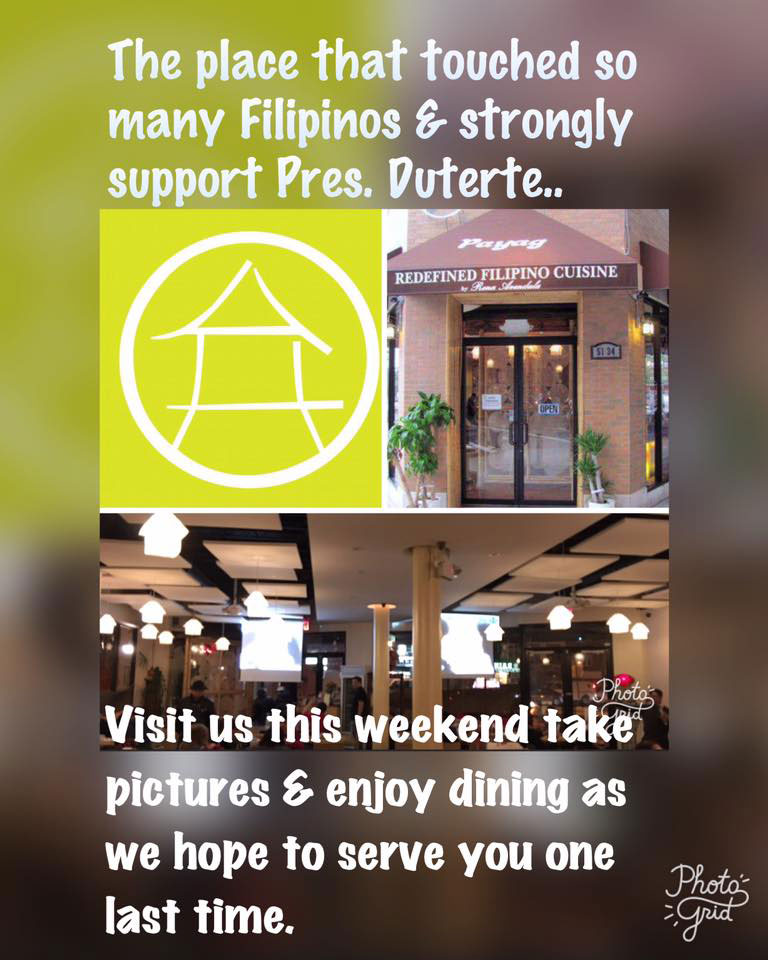 In a post via her Facebook account, Avendula expressed her desire to close and vend "Payag", a place known to have touched many Filipinos and those that strongly adheres to President Duterte's advocacies.
The restaurant had an open invitation to customers last July 31 which also marked the same day as its last business operation.
With the closure of the said restaurant, Avendula honestly admitted that her strong Pro-Duterte stance had affected her finances. She however expressed that she doesn't have plans of putting up the same form of business in the near future anymore.
Image Credit Sunny side post
Looking at why perhaps President Rodrigo Duterte, might have been unfavored by many,  the former Davao City mayor had became controversial amidst his strong campaign against illegal drugs and was blamed for many extrajudicial killings happening in the Philippines since he acquired office last June 2016.
Duterte was also noted for his 'bold' speeches where there were instances  that he repeatedly and fearlessly bellow former US President Barack Obama who had been criticizing alleged killings which were related to drugs.