Finally, after two-years of staying in hospital, an OFW based in Dubai is back in the loving arms of her two children who looked forward to such most-awaited moment.
Perlie Almonte, who was working as a supervisor at DHL has been under comatose for 9 months for suffering from intracerebral hemorrhage.  She has been found unconscious inside the bathroom of her house and was brought to the hospital on April 28, 2015.
Dubai Health Authority stated that Almonte only gained consciousness in January of 2016.  And after countless physiotherapy sessions at Rashid Hospital, she was already prepared for her 'sweet comeback' as she sets foot on her native land and be united with her family.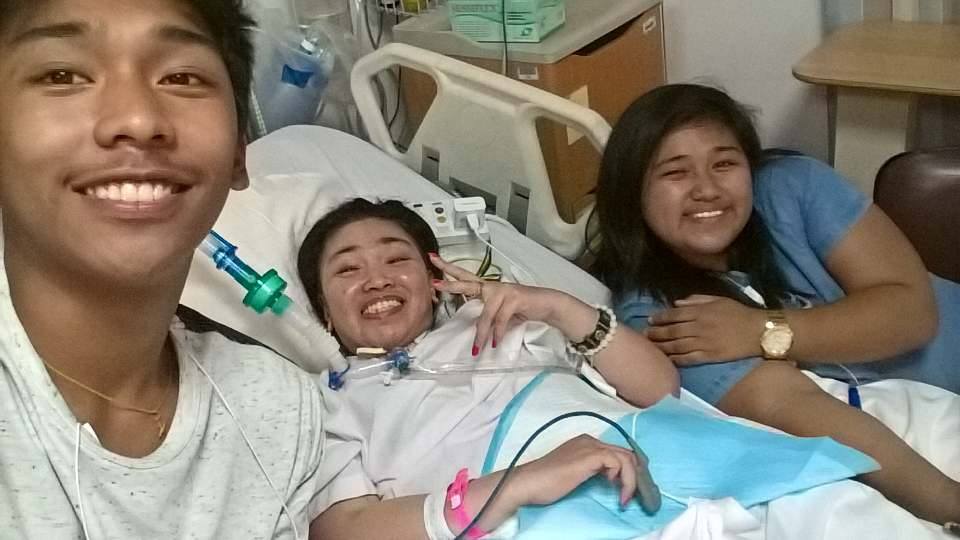 "I am so excited to go home. The first thing I'd love to do is hug my two kids," she said.  Since Almonte cannot speak because of tracheostomy that she undergone, she either nods her head or types words into her mobile phone as she responded to an interview with Gulf News.
On Sunday, Almonte flew back to Philippines and will continue her rehabilitation at Laguna Doctors Hospital in Sta. Cruz, Laguna.
In Facebook, Almonte expressed her deep gratitude to Rashid Hospital for the medical attention accorded to her saying, "You have been my therapists, supporters, friends, family, well-wishers and angels in disguise. Medicines can cure, a good doctor's and nurse's inspirational words can give strength to fight from within."
She was also thankful to her employer, DHL, who shouldered all  hospital and medical expenses which she incurred while being confined in Dubai including her travel going back to Philippines.
With all the hopes and prayers, Almonte will surely be on her way to full recovery. – via The Filipino Times