Be careful whom you send your photos to!
Recently, parents of an OFW working in Hong Kong went to Raffy Tulfo's TV Program, "Raffy Tulfo in Action" to complain the boyfriend of their daughter who allegedly spread her nude photos on social media.  The parents of the OFW had travelled from Pangasinan to ask help from Tulfo after the mother became so emotional upon learning what happened.
According to Nanay Editha, the mother of OFW Mary Jane Saura, Jayson dela Cruz was the boyfriend of her daughter in Facebook.  Since the two had established long distance relationship, it was assumed that Mary Jane was sending nude photos to her boyfriend, Jayson.
Apparently, Jayson had a live-in partner named Michelle Ingco and already had 3 children with her. But then, Jayson claimed that they had separated already which Michelle refuted saying how can that happened while in fact, she and their children were staying with her in-laws (parents of Jayson) and she was two months pregnant with their 4th child.
When Tulfo asked Jayson if he was the one spreading the nude photos of Mary Jane, he denied it and pointed out that it was Michelle who uploaded the pictures on social media.  However, Tulfo warned Jayson repeatedly that whether it was him or Michelle who spread the photos, they can be both put into jail because the photos were sent to her before Michelle was able to access it and what they did was considered a cybercrime.
While Tulfo was trying to figure out if what they did was a form of blackmail to Mary Jane, the OFW confirmed that Jayson had been asking money from her which already totalled to P 46,000.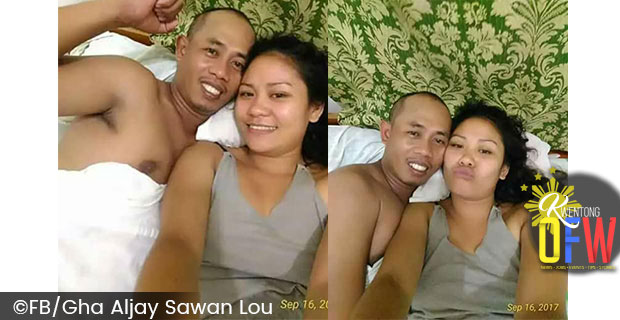 Capt. Artemio Cinco, PIO CDG from Anti-Cybercrime Division explained that Mary Jane can file a case against Jayson and Michelle for a violation of RA 9995 or the Anti-Photo and Video Voyeurism Act of 2009.
Nanay Editha was bawling during the interview and expressed she was disappointed that her daughter, Mary Jane had a relationship with a man she doesn't really know and that her nude photos had brought so much embarrassment to their family including the harsh words that Michelle was throwing at her.
The dialogue between the parties concerned had ended with Jayson and Michelle agreeing to settle things among themselves while Mary Jane insisted that she wanted the two to be put in jail for spreading her nude photos.
As of this writing, Nanay Edith and her husband was just waiting for the Special Power of Attorney (SPA) which will be prepared by their daughter, Mary Jane so they can file a legal case against Jayson and Michelle  on her behalf since she was still working in Hong Kong.
See full Video below : 
Labis ang paghahagulgol ni Nanay dahil sa kahihiyan;Mga malalaswang larawan ng kanyang anak sa FB kumalat na sa kanilang probinsya.#raffytulfoinactionYoutube: http://bit.ly/RaffyTulfoOfficialYoutubeInstagram: http://bit.ly/RaffyTulfoOfficialInstagramWebsite: http://bit.ly/RaffyTulfoOfficialWebsite

Posted by Raffy Tulfo in Action on Tuesday, October 24, 2017