Working abroad as a domestic helper means having to sacrifice for the sake of the families of OFWs.  It may also mean very tiring days and having to work even on day-offs.
Recently, OFWs in Hong Kong FB Page recognizes the efforts of domestic helpers who still works even on their rest days.
Posted by a fellow OFW, the post salutes the "modern day heroes" in their untiring commitment to deliver their services to employers even if it would cost their rest days to almost be unfelt as they still need to work after their rest day because workloads are waiting for them upon their return.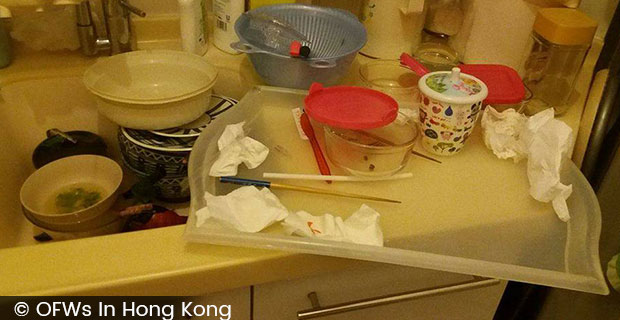 Yet, most of the OFWs do not complain and continue to work diligently for the sake of their families' needs.
The post on the FB page also aims and prays that domestic helpers be able to find good and reasonable employers who know how to value and give importance to their hard work and perseverance and consider their feelings and emotions.
The best thing about working that hard? It is in realizing that one day will come when they have to struggle for just few days because their contracts are about to end.
Indeed, they are the unsung heroes who truly deserve recognition.
A salute to all the OFWs!