The ruthless act of their employers had come to an end when Filipina domestic helpers Lanie Grace Rosareal, 27 years old and Rowela Sobiono Suete, 36, decided to leave their works after a concerned citizen responded to their appeal.
The two Filipinas fled on November 9 and left their elderly employer in Tseung Kwan O.  They were abused physically, mentally and verbally and were also fined for every mistake that they commit which already summed up larger than the amount of their salary for the past 5 months.
They also claimed that they were made to clean the window exteriors of their employer's flat which was 35 floors high at the Grandiose Tower and was made to work at the house of their employer's son simultaneously.
Rosareal had been serving her employer with surname Cheung for almost 4 years since January 2014.  She tearfully narrated that her employer would bang her head or hit with a remote control, jabbed in the arm with a pair of scissors or clawed her on neck and wrists.
Signs that she was abused and maltreated are still visible as fingernail marks can still be found on her wrists, arms and on the left part of her neck.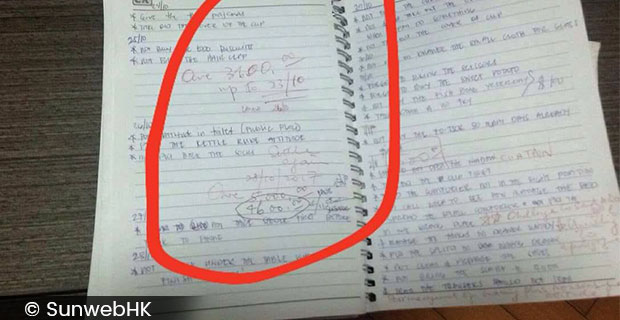 Due to the banging of her head, she complained of headaches yet she cannot undergo medical check-up since she was obliged to work even on holidays to compensate the fines that had piled up.
In fact, for October alone, her fine had already totalled to $7,670 based on the listing made by Leung.
This was however unlawful as under Hong Kong's law, the fine that employers can impose to their helpers should only totalled to $300 per month.
When she left, she had no money because she wasn't get paid by Leung since June for all her salaries had only covered her total fines.
On November 8, Suete decided to reach out to her friend and THE SUN contributor, Rodelia P. Villar to report her case and Rosareal's.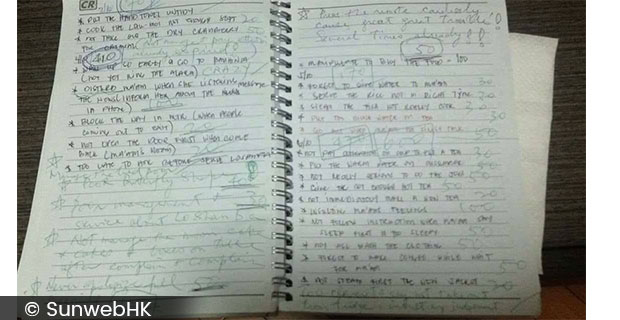 The following day, through coordination with Labor Attache dela Torre, the two helpers were rescued.
They both narrated how they were treated unfairly by their employers including being given with just few slices of bread to eat just to survive each day with no food allowance given.
Worse, Rosareal said that Leung would often punish her by making her kneel in front of her and bang her head on the floor and wouldn't stop hurting her until Leung wasn't satisfied and convinced that Rosareal was feeling hurt.
"Sometimes, she would grab my hair with both hands and bang my head against the concrete wall, and say 'I want you to feel the pain that I feel."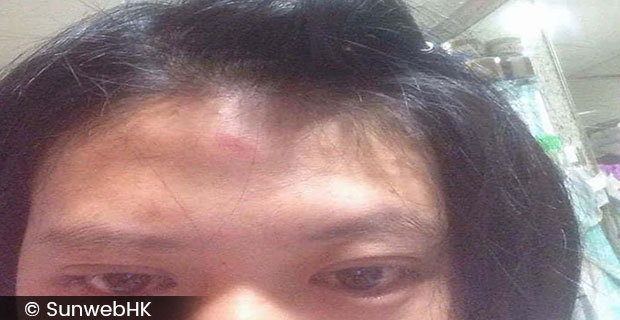 They also complained that they have no privacy as even their bedrooms were equipped with CCTVs.
Suete and Rosareal were also working from 11 am until 2 am of the following day.
During the times when Suete was allowed to sleep ahead of Rosareal, she said she couldn't sleep because she can hear Rosareal's cry for being punished.
Rosareal was also made to watch over her employer until 8 am.
Behind all the abuse and maltreatment. Rosareal confessed that the reason why she never thought of leaving Leung was because she was afraid that she would be charged with theft after she used Leung's Octopus Card to purchase her food for being so hungry one time when she was asked for an errand.
When Leung hired Suete, a nursing aide and a mother of two children, Rosareal was able to realize her rights and had the courage to report the abuse to Wellcome Employment Centre, her agency.
However, when the agency staff called Leung, Suete was also verbally abused so she thought of joining Rosareal when she ran away.
According to SunwebHK  On Nov. 13 they were set to meet with employer Leung at the Labour Department for conciliation but the employer didn't show up because she would be taking an out-of-town trip.
The two helpers then decided to file their affidavits with the assistance to nationals section of the Philippine Consulate and went to the Western Police Station to file a criminal complaint.
Meanwhile, Suete said that their employer had already signed up a replacement for Rosareal but after they had escaped, the employer's daughter told them that Leung would be staying in a nursing home instead.