Four Filipinas have been facing charges of bringing in cocaine to Hong Kong in September 2015. Maricel Thomas, Shirley Chua, Remelyn Roque and Ana Louella Creus were also charged with conspiracy before the Hong Kong Court.
The four Filipinas pleaded not guilty during their trial on November 6.
However, only one Filipina, Maricel Thomas walked free from the High Court and was acquitted of drug trafficking and conspiring with other 3 companions.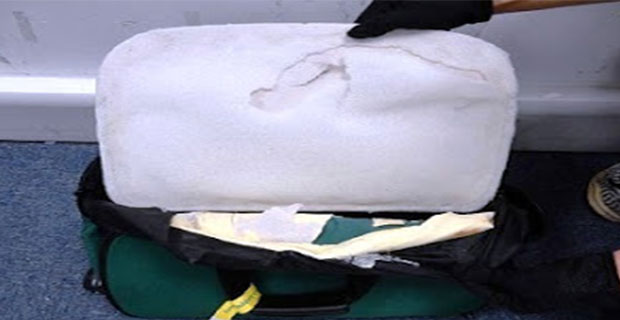 The four Filipinas arrived in Hong Kong on the same day who took a Cebu Pacific's flight from Manila.
Leading to her freedom, Diane Cribbens, the lawyer of Thomas, was able to convince the jury that she doesn't even personally know the person who asked her to bring the bag and that she only decided to go to Hong Kong for the last minute because she was enticed going to a place she never had been before.
Her lawyer also established the fact that she has no reason to act as a drug mule because Thomas is getting adequate financial support from her estranged husband so there's no reason why she would engage in such transaction that would only endanger her life and her four children.
On the other hand, 46-year-old Shirley Chua was arrested with Thomas at the Hong Kong International Airport on the eve of September 25, 2015.  Customs had found four slabs of cocaine weighing 2.45kg from their hand-carried luggage.
Chua was found guilty of trafficking.  But then, she was cleared of conspiracy.
Meanwhile, the two other Filipinas, Remelyn Roque and Ana Louella Crues were declared guilty of conspiracy to traffic drugs.
That time, Crues was able to pass the "nothing to declare" lane at the Customs area of the Hong Kong international airport arrival hall.
But then, they were arrested two days after they were about to go back to the Philippines.  However, during that time, they were already able to deliver a bag containing cocaine to 2 black men at Chung King Mansions in Tsimshatsui.
On conspiracy, government prosecutor John Wright claimed that the four were aware that they were carrying drugs in their luggage.
He said, the four met Nora Noora in Roque's house in Cavite on September 23, 2015 and had given them instructions to bring the bags to Chung King mansions prior to their departure going to Hong Kong.
The prosecution also emphasized that it was Noora who purchased their plane tickets
But the four lawyers assigned by Legal Aid for the Filipinas disputed the conspiracy charge.
Kevin Erga, lawyer of Chua said she didn't know who her companions are not until the day of their departure came.  She doesn't even have a plan to visit Hong Kong.  In fact, she just met Noora in a beauty parlor where Chua went for grooming.
Chua didn't even know that she was already booked for a September 22 flight bound to Hong Kong.  She will not consider flying because she is a single mother and has a daughter and a son to look after which she cannot just leave. But then, per Noora's request, Chua gave in and still headed to Hong Kong.
Phil Chau, defendant of Creus said that his client was a single, professional dentist and is earning more than P30,000 a month for performing her profession.
Chau also defended Creus whose phone does not contain any message pointing a connection with Noora.  She absolutely didn't have any knowledge about the Hong Kong operation.  She only received a message from Noora only once
Wright concluded that Noora and the Filipino van driver who brought the four bags to replace the bags of the four Filipinas were part of the conspiracy.
Justice Audrey Campbell-Moffat, the presiding judge over the 16-day trial  had scheduled the announcement of the court's sentence on January 18.