The Department of Labor and Employment (DOLE) has awarded two Overseas Filipino Workers (OFWs) after winning the 2017 Model OFW Family of the Year Award (MOFYA).
Captain Emerico Gepilano, one of the OFW who got an award, said that he was thankful for the award despite the fact that there are other OFW stories that are more inspiring and profound compared to what they have.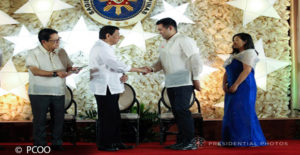 He said that his fellow OFWs also has inspiring dreams and aspirations, two things most needed for a family to stay bind despite the constant odds.
The OFW from Banawa, Cebu City narrated his OFW story to 2,000 OFWs together with their families as he receives the sea-based category of 2017 regional MOFYA.
He also extended his encouragement to OFWs and their families to stay strong and steadfast.
Gepiliano worked as a seafarer for the past 25 years and was able to put up Cebu Reliable Excellent Seafarers Training Center (CREST), which aims to educate other aspiring seafarers.
Another OFW in the name of Gerry Paglinawan from Mabolo, Cebu City, received the same award but in the land-based category.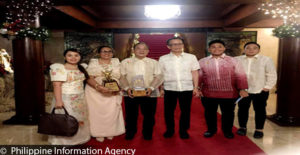 Gepilano was awarded for the community projects that he did while Paglinawan bagged a special award for entrepreneurship.
"Despite of some not-so-pleasant facts of an OFW life, it is important to note that indeed, there exist OFWs and families who have remained strong, solid, and stable," said Mae D. Codilla, acting director of the Overseas Workers Welfare Administration (OWWA).