After the "salisi" incident which happened last week in Pasay involving 3 Overseas Filipino Workers as victims, police announces that the documents of the 2 among them were recovered.
In Unang Balita's report via GMA News, authorities reported that the documents of the 2 OFWs were found in Mega Q-Mart in Cubao, Quezon City by a market vendor.
However, the cash amounting to P80,000, the nine cellular phones and other personal belongings by the overseas workers were still not recovered from the suspect who is still being looked into.
Apparently, the suspect identified as Gabriel Rut met the OFWs at the airport on the day of their arrival from the Middle East.
Rut disguised herself as an OFW also and was looking for someone whom she can share a hotel room with.  She was able to convince the 3 OFWs who then agreed to share a room with her since their flight was scheduled the following day.
RELATED: OFWs From Kuwait, Newest Victims of Salisi Gang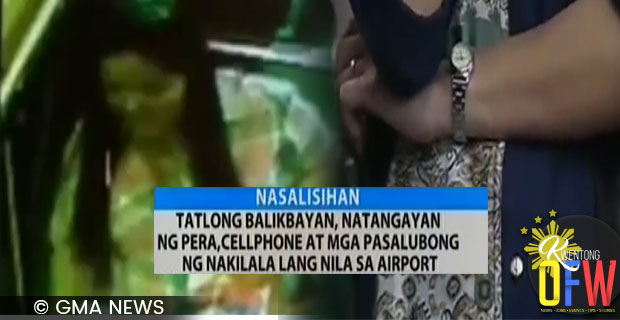 Later on, as they had just arrived, they decided to spend some time to the mall.  The suspect, Rut expressed her concern over their valuables and suggested that they just leave them in their hotel room as snatchers are rampant in Manila. She was then able to convince the OFWs.
While at the mall, Rut told the 3 OFWs that she needs to withdraw from an ATM so she left them immediately.  Hours had passed yet, Rut did not return.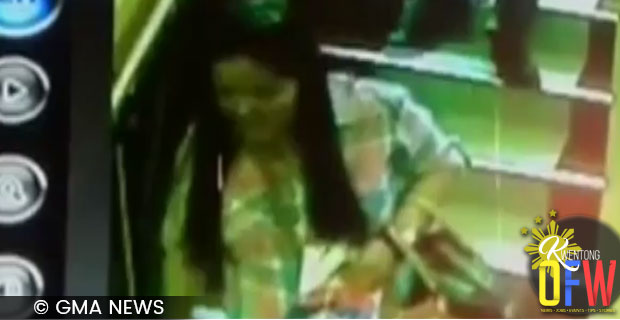 To their surprise, upon their arrival at the hotel, the OFWs discovered that Rut had robbed their belongings and had flee.
Rut now is being hunted by the police.
Meanwhile, Pasay Police is encouraging the public to inform them right away should anyone locate where the suspect is and whoever can give information that may lead to her arrest.  They may call telephone number (02) 831-8070/.
See below video :