For Filipinos, Christmas time is a season where families gather together to share the joy and the spirit of giving, sharing and most especially to express their love for one other. However, while some of our modern-day heroes were happy to be home on Christmas day, there are those who felt this certain longing and sadness because they will be celebrating Christmas apart from their families.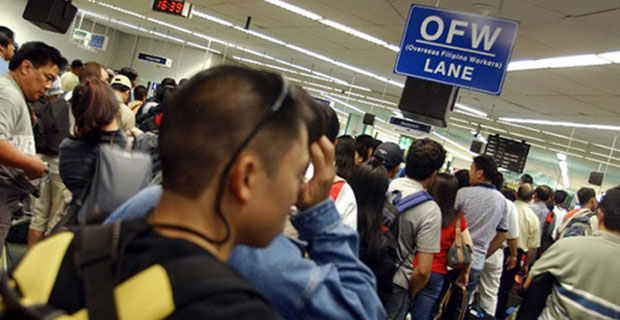 The Ninoy Aquino International Airport (NAIA) had been a witness to many happy and lonely moments as OFW passengers leave and arrive the country. In a report made by GMA News, the place was filled with different emotions: happiness, loneliness, joy and sorrow.
For Imelda Tubadeza who had been working as an OFW for 16 years, this year marks the happiest Christmas since she left the country to work abroad as she will get to spend Christmas and New Year with her family.  Sad though, her mother was already blind and won't be able to see her anymore.  But then, Imelda claimed it would be a perfect time for her to serve her mother during the holidays.
In a report by GMA News, Imelda shared that she looks forward to being with her mother so she can personally attend to her needs.  As her "pasalubong", Imelda had bought her beloved mom chocolates, a wristwatch, and a lipstick.
One balikbayan named Mhayfer Valdez expressed her happiness for being back in the Philippines. She claimed spending Christmas in the Philippines is incomparable.  Indeed, there's no place like home.
For Feliciana Abalos who was about to leave the country to go back to work and had spent 15 years away from her family, she claimed it's still hard for her to fly out of the country every Christmas season.  However, she had accepted the fact that she had to leave them because it's the only way she could provide their family with a better life. She then hopes and prays their family will remain intact despite her absence while working abroad.
For the first time OFW Melanie Tadeo who happened to have her flight this season, she felt sad that she had to leave without the chance to spend Christmas with her family.  But then, she said there's nothing more she could wish for but for them to be always in good health.
On the other hand, an  OFW named  Andrea dela Cruz claimed that her mere presence during the holidays is the best gift her family would have wanted to receive on Christmas day.