Abu Dhabi, UAE – Not all OFWs tell unfortunate stories on their experiences abroad, some are lucky enough to land in the hands of decent and kind employers.
Imelda Devera Pacheco couldn't contain her happiness as she recalls how her employer helped pay her medical bills.
In 2013, Pacheco was diagnosed with stones in her gallbladder. The doctor advised her to undergo endoscopy to remove the stones.
The first thing that came to her mind was the medical expenses that she had to pay to undergo the procedure. Pacheco is a single mom. She thought that if she will undergo the operation, lesser money will be taken out of his regular remittance to her children in the Philippines.
Pacheco did not know what to do.
"Nagkaroon ng batosaapdoko. Nag-endoscopy ako. Yung operasyonkoumabot ng nasa P350,000," says Pacheco.
She felt that the incident is dragging her down and she has no one to rely to. But fortunately, her employer step in.
Pacheco's employers shouldered the entire cost of her medical expenses.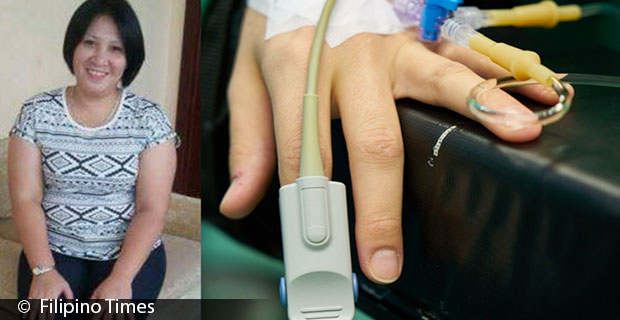 "Sa awanaman ng Diyos, nung time na 'yun ay hindinamanakopinabayaan ng employer ko," Pacheco recalls.
"Siguro dun saibang employer paiinuminkalang ng gamot. Pero 'yung employers ko, silamismoangnag-offer namagpa-opera ako," the Filipina added.
Pachecho, feeling so much thankful, has a message for his employers.
"Salamatkasihindinilaakoitinuringnakatulong. Nung time nakailanganko ng operasyon, hindisila nag-atubilingtumulong. Hindi nilaakopinabayaan. Nandoonsilahanggangmakalabasako," says the OFW.