Loyalty and trust are two things you need to give to your OFW partner. Since you are in a long distance relationship, you need to be true to one another and be loyal at all times. Sadly, not all men honor the sacrifices that their wife or girlfriend had to do just to obtain their dreams in life.
Facebook user Anna Anna poured her sentiments in social media after she got deceived by her partner.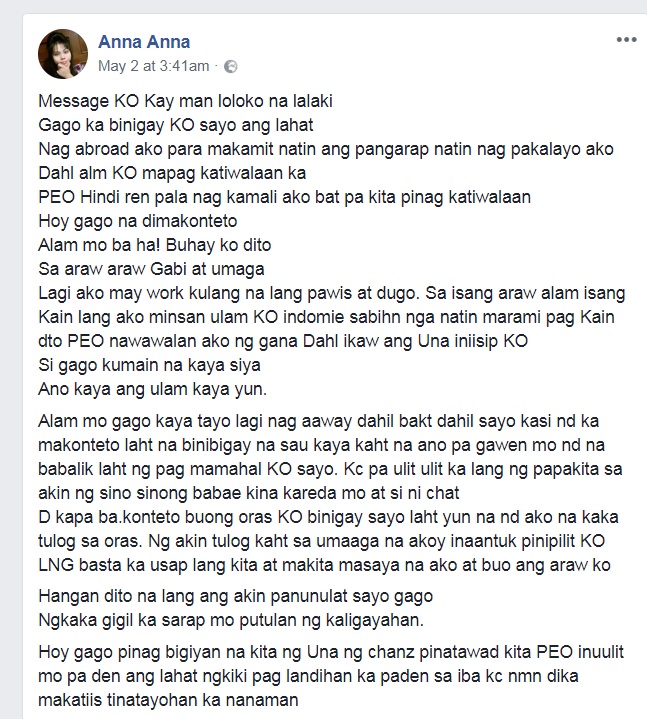 Message KO Kay man loloko na lalaki. Gago kabinigay KO sayo ang lahat. Nag abroad ako para makamit natin ang pangarap natin nag pa kalay oako Dahl alm KO mapagkatiwalaan ka. PEO Hindi ren pala nag kamali ako bat pa kita pinagkatiwalaan, says Anna Anna.
Anna also narrated how she suffered while working abroad.
Hoy gago nadima konteto. Alam moba ha! Buhay ko ditto. Sa araw araw Gabi at umaga. Lagi ako may work kulang nalang pawis at dugo. Sa isang arawalamisangKainlangakominsanulam KO indomiesabihnnganatinmaramipagKaindto PEO nawawalanako ng ganaDahl ikawang Una iniisip KO. Si gagokumainna kaya siya. Ano kaya angulam kaya yun,Anna said.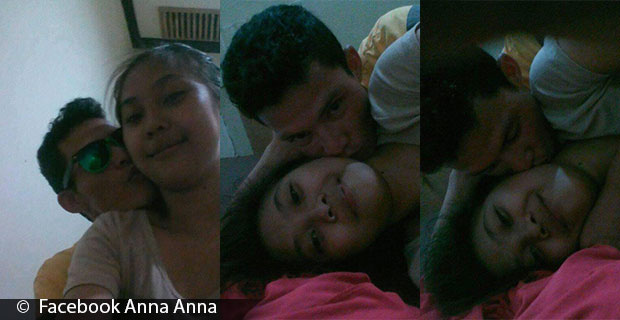 According to Anna, this is not the first time that she was betrayed. Also, they always fight because he is not contented with her.
Alammogago kaya tayolagi nag aaway dahil bak tdahil sayo kasindkamakontetolahtnabinibigaynasau kaya kahtnaano pa gawenmondnababaliklaht ng pagmamahal KO sayo,she added.
Netizens also shared their anger towards the guy.
Mgaganyanguri ng lalaki, di yanpinaghihinayangan..kusa yang pinamimigay kung saannababagay says Nems Fundal.

Wag kangmagpadalakusanglalayoangbabae kc wala ng peragaling abroad, says NorainahJabbar.