The United Arab Emirates has released new visa rules for visitors, families, residents and people who are overstaying their visa, through His Highness Sheikh Mohammed bin Rashid Al Maktoum, the Vice President and Prime Minister of UAE.
The cabinet has recently approved the latest legislative package which includes a review of the residency system that will allow a two-year extension to the residency period of parent's dependents after they finish their studies.
Transit Visa
All transit passengers are exempted of any entry fees within 48 hours.
You can extend the transit visa to 96 hours for Dh50.
To obtain a transit visa, you can simply go to an express counter at the passport-control hall all over the UAE airports.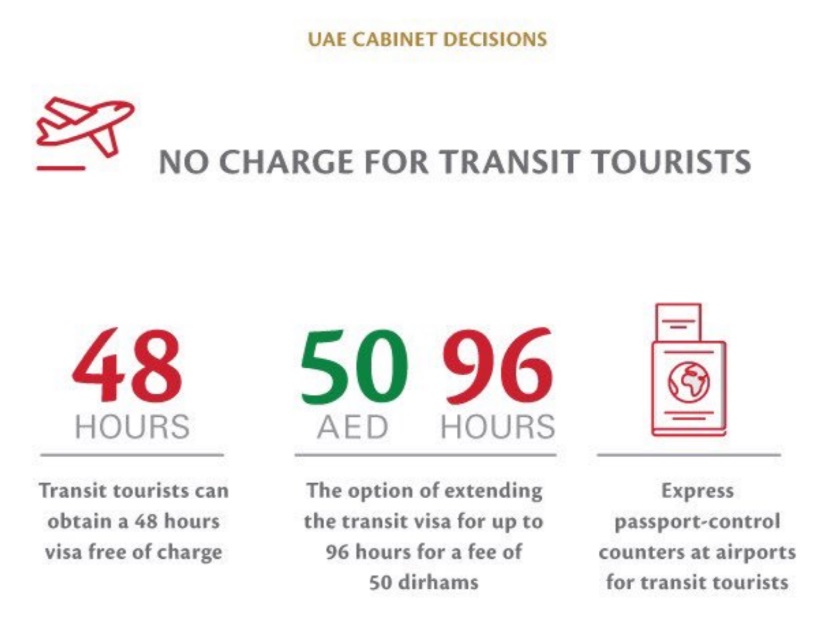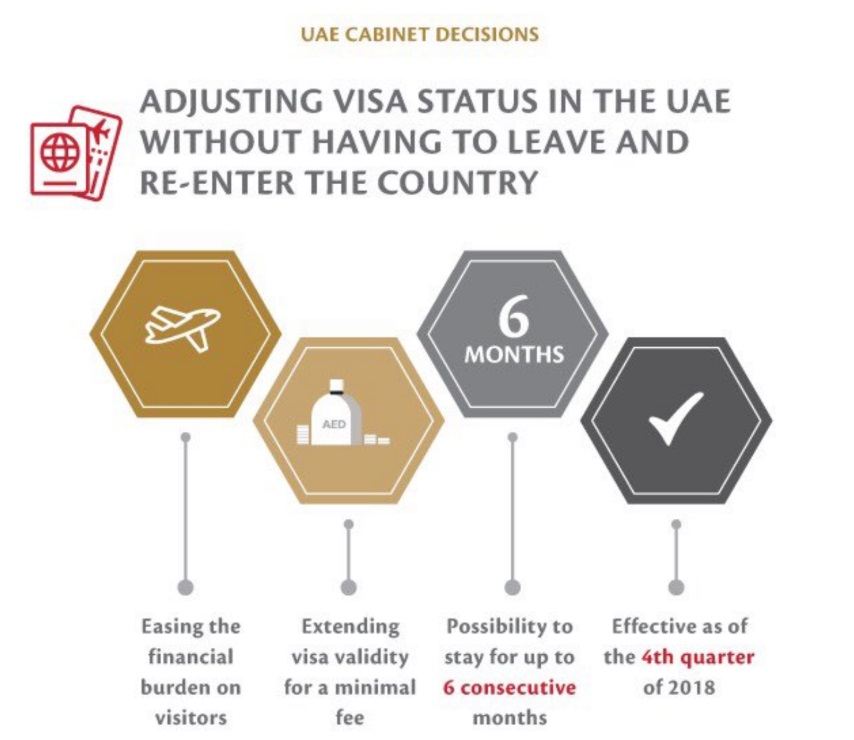 Visa For Overstayed Job Seekers
With the same context, a decision was also adopted by the Cabinet that grants those overstaying people a chance to exit the country voluntarily without the need for a "no entry" stamp on the passport.
There is also a 6-month visa rule which was introduced to job seekers who overstayed in the country but still wishes to work.
This enhancement in the temporary visa shall uplift UAE's position as a land of destination and opportunities for talented individuals and professionals.
For those who have entered UAE illegally, they will be given the chance to leave the country voluntarily with a "no entry" passport stamp as long as they have a valid return ticket.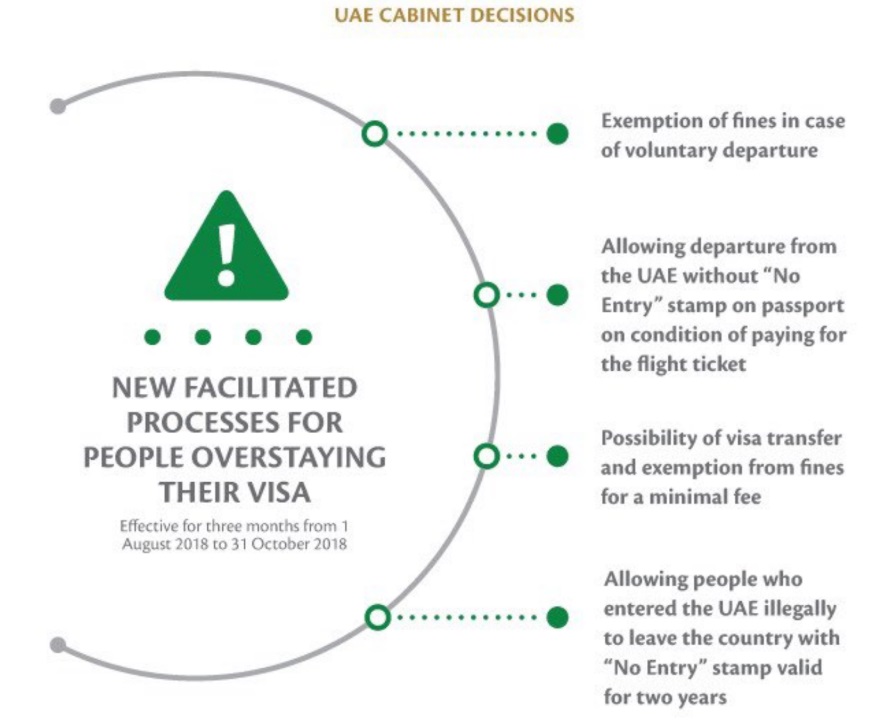 For individuals who wish to the extent their visa, they will not have to leave the country and re-enter again