Domestic helpers are most vulnerable to ill-treatment by their employers. Despite that certain fact, a lot of Filipinos still prefer to work as domestic helpers to sustain the financial needs of their families in the Philippines.
Pictures of OFWs being badly-treated by their employer continues to pour online. This time, another OFW is asking for help because her employer bit her in the hands.
Through her son Reo Sison Ramos, OFW Vicky Capa Sison asked for immediate help in fears of her life and safety. Her son Reo posted a photo on Facebook to ask the public for help and also tagged RaffyTulfo who has been helping a lot of OFWs nowadays.
Plzzz patulong po ako yung mama ko po tulongan po natin ginagat po sya ng amo nya ipa abot po natin itong photo kay idol Raffy Tulfo para matulungan po ang mama ko plzzz po….????with Vicky Capa Sison

Posted by Reo Sison Ramos on Saturday, February 15, 2020
In the photo, the hand of Vicky can be seen with bite marks which were allegedly caused by her employer. She is now afraid of the other things that her employer is capable of doing, considering the fact that she is merely an ex-pat living in their country.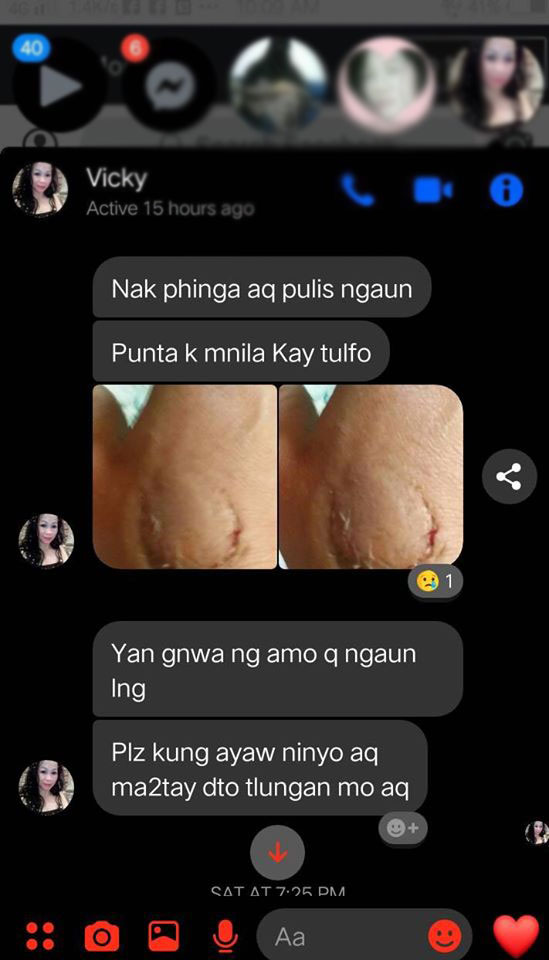 Vicky is working as a domestic helper in Riyadh, Saudi Arabia. Just like any other OFW out there who wants to give the best life for her children, she is taking the risk of working far from her family. But then, we all have limitations. With all the news of Filipino domestic helpers being beaten and treated badly by their employers particularly in the Middles East, there is no reason for her not to be scared of the situation.