Another employee in the Ninoy Aquino International Airport (NAIA) has earned the anger of netizens.
The said employee's photo was featured in the Facebook page "Philippine Shooters / Gun Clubs" by a certain Lon Audrey Libre Kiamco.
Kiamco said that the employee was Vivian Caleon who works in Terminal 1.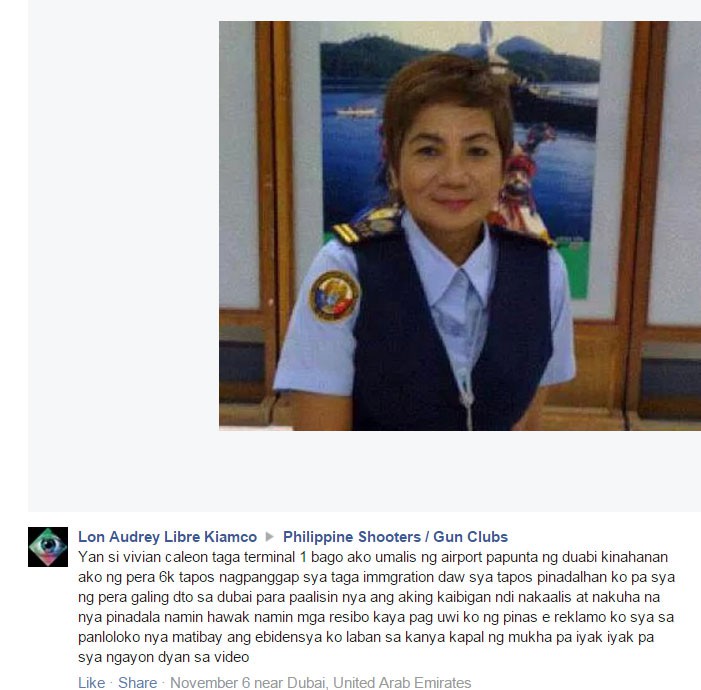 She was on her way to Dubai when she was approached by Caleon, who claimed that she was an officer from the Bureau of Immigrations (BI). Kiamco handed her P6,000 so she can leave the country.
Caleon also asked more money from her so that Kiamco's friend can leave the country.
Kiamco said that the receipts given to her by Caleon are still with her, and they are planning to file a complaint in NAIA towards their corrupt employee.
A separate video shows Caleon in tears, denying the allegations.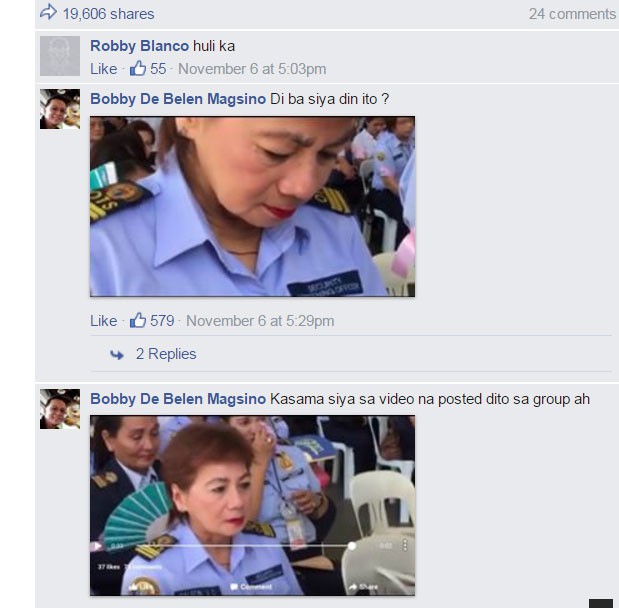 This is not the first time NAIA employees were criticized for pretending to be BI officers and asking passengers for money.
NAIA is also under heavy criticism for the laglag-bala scandal. While NAIA and the Department of Transportation and Communication have vehemently denied the existence of the syndicate, the scams continue to prey on innocent passengers, both in airports and ports.