OFWs are exempted from paying terminal fees yet it seem too cumbersome because of long lines upon the issuance of the refund. The terminal fee is included when you purchase an airline ticket.
P550 is the total amount of terminal fee which can be refund to an OFW in NAIA. But OFWs are complaining because of the cumbersome process just to get the refund. Long lines were also reported causing additional grief to OFWs.
Some preferred to leave the airport even without their refund.
The Manila International Airport Authority mandated the said additional fee but OFW groups strong opposed the Memorandun. No respond from the Manila International Airport Authority has been heard of.
Watch below News Credit to GMA News and Public Affairs
Meanwhile, see the post of certain Venecio Vano Legaspi on Facebook regarding the long lines of OFWs to get their refunds.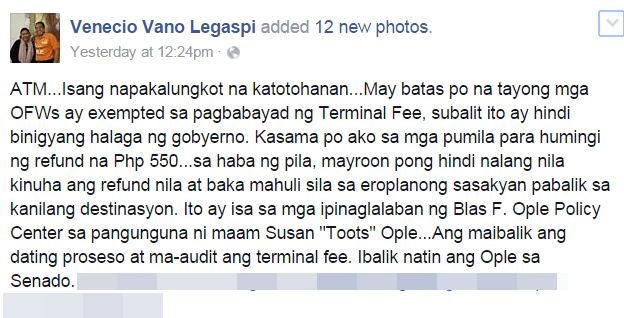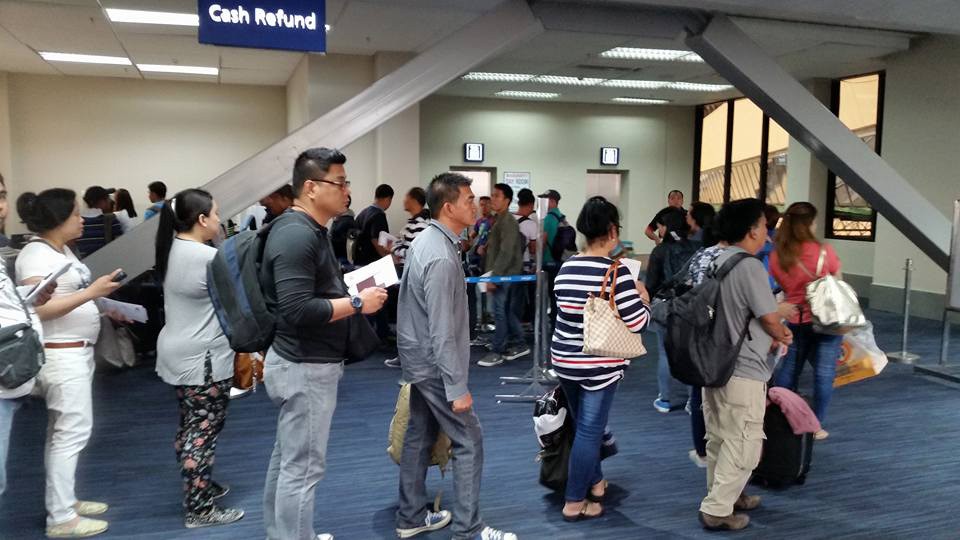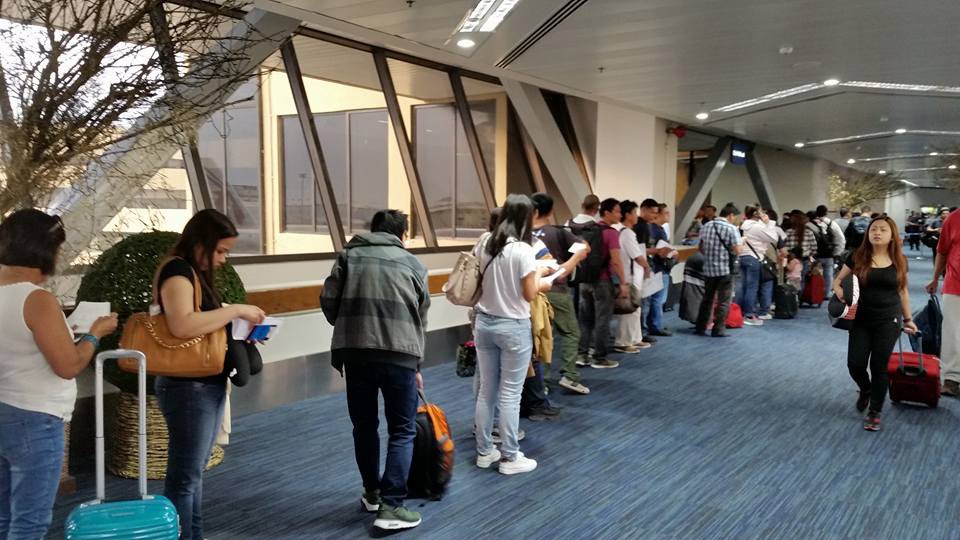 PLEASE HELP SPREADING THIS POST!