Who'd have thought that the appetizing smell of dried fish would lead to some serious problem when you go to Dubai? This Filipino couple is having trouble looking for some place to stay because they are refused by landlords in Dubai.
It's totally unfortunate when you're refused by landlords, what's totally devastating is the reason behind the refusal.
Filipino couples situated in Dubai are accusing real estate agents for refusing to rent apartments, Filipino tenants stink apartments with foods like dried fish and squid.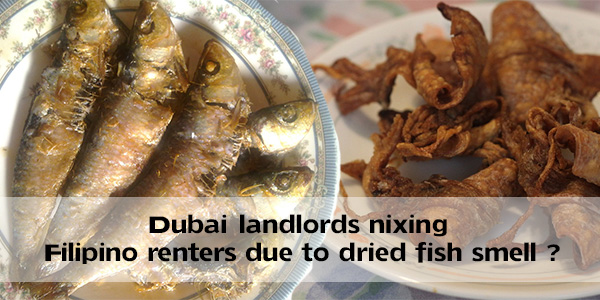 Rey Alfonso and wife, Cynthia were totally shocked when they saw a written 'no-leasing-to-Filipinos'. They just want to upgrade their one-bedroom unit.
According to Alfonso, the accusation is totally unfair. On the other hand, a real estate agent said that they are really avoiding Filipino tenants in fear of overcrowding and foul smell of dried fish.