It is known to many that President Rodrigo Duterte prefers to go back and forth, from Manila to Davao City. Even before he was elected, he announced this because he is not comfortable living in the supposed-to-be official residents of the President which is the Malacanang Palace.
Now, a lot of photos are circulating in social media sites regarding his journey going to Davao and Manila. Just recently, he was pictured taking a commercial flight coming from Manila and going back to Davao.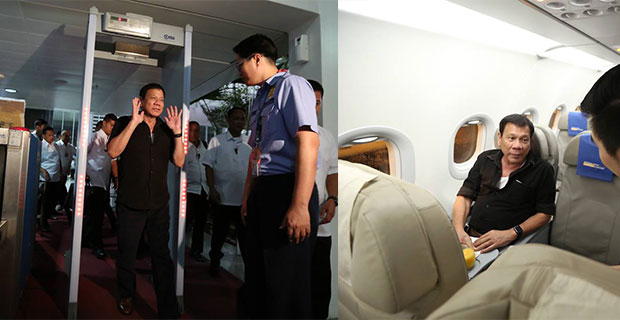 Most of the time, his mode of transportation is a private helicopter owned by his close friend, Quiboloy. He was seen getting in and out of it during election period.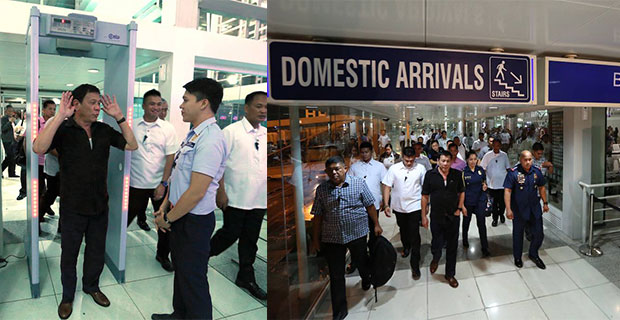 This time, a lot of people in the airport were astonished upon seeing the President of the Philippines, riding a commercial plane. There are also others who felt that doing so might endanger his life. Nonetheless, he is known as a very simple person. He doesn't like to be treated special.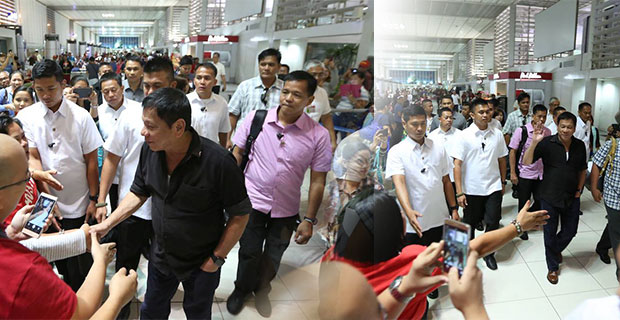 In the coming days, it is expected that President Duterte will reside in his official residence at Bahay Pangarap after denying stay at Malacanang Palace.
Source MindaVote Facebook