Husband of Overseas Filipino Worker in Kuwait is asking for help so he can bring back his wife to the Philippines. His wife was suffering from multiple health conditions.
On the midnight of March 30, 2017, OFW Rosario Domingo was found unconscious by her husband on their floor. She was instantly brought to Al Amiri Hospital where she is currently treated.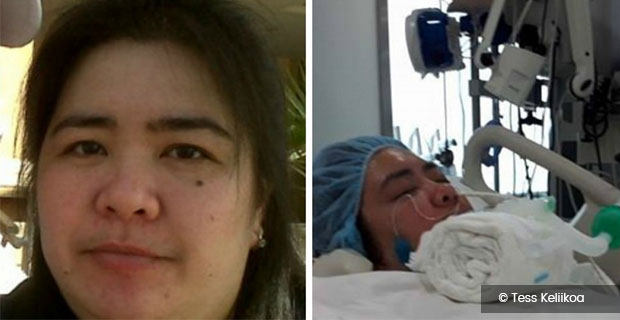 According to her doctors, her artery ruptured causing the blood to go up to her brain. A CT scan was performed on her and it was found out that she had hematoma.
Several days have passed but to no avail, she remained unconscious and showed no positive improvements. She was under sedation and had trouble with ET tube. The doctors then decided to do tracheostomy last April 6.
During the course of time, Rosario developed bronchopneumonia, mainly due foreign matters that goes into her lungs. She also had Hyponatremia as well as skin rash all over her body.
Ross, husband of Cherry seeks for help as he wants to bring home his wife back to the Philippines. She will then continue her treatment there as she already spent 3 weeks in a hospital in Kuwait.
Tess Keliikoa set up a gofundme account to help this couple. Any amount given is much appreciated.