According to the Singaporean Law, anyone caught recording obscene videos (without the knowledge of the person involved) shall be punished accordingly.
An Indian man who was caught recording obscene videos of women inside a train.
The incident happened on a Saturday, May 13, at around 7:40 in the evening. An Indian man rode the train at Outram MRT going to Harbourfront.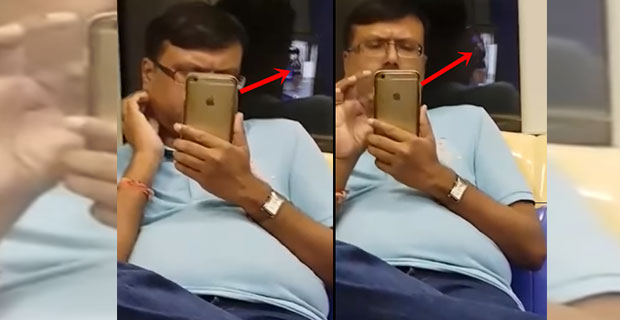 A passenger noticed that the man sitting in front of her was actually capturing a video of herself. She saw everything through the reflection of the mirror.
The woman decided to record the incident so she can have a proof of his illusive actions. The woman left without a choice but to report the man because she became annoyed when she zoomed the video to capture her legs.
Good thing there are MRT officials right away. Though he was quick to delete the video he captured on the woman, officials saw a dozen of obscene videos of other women in the MRT. His phone was seized by MRT officials as an evidence for his malicious crime.
The man was later on identified as Suraj. He has an employment pass.
For an hour or two, the Indian man tried to apologize to the woman, saying that she just looks like his sister.
Scroll down for video