President Duterte Declares Martial Law Throughout Mindanao
President Rodrigo Duterte declared Martial Law throughout the entire province of Mindanao, late Tuesday night, May 23, 2017. The declaration was in line with the recent bombing incidents in Marawi City, Southern Philippines.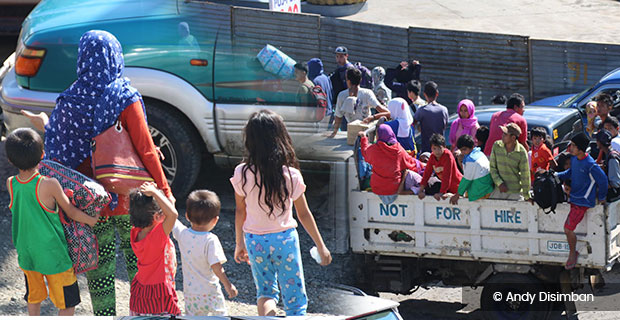 "The President has called me and asked me to announce that as of 10 p.m. Manila time, he has already declared Martial Law for the entire island of Mindanao," said Palace spokesperson Ernesto Abella.
The Russia trip of President Duterte was cut short as he is greatly needed in the Philippines.
Citizens from Marawi City and neighboring cities were sharing photos and videos online regarding their current situation.
A certain Juhairah Bilao posted a live video online, which currently has 2,534 shares, about her concern on the safety of the people in her hometown, Marawi City.
Help Marawi City is under attack by ISIS

Posted by Juhairah Bilao on Tuesday, May 23, 2017
According to her, one of her friends are currently inside the hospital allegedly penetrated by Maute group. She is also concerned about the safety of her relatives and the people in Marawi City as the war intensifies.
She pleads the government to evacuate first the civilians before bombing cities penetrated by the Maute group. This, according to her, will minimize the killings of civilians across the city.
Meanwhile, the Martial Law will be implemented in the entire Mindanao including Sulu and Tawi-Tawi.