A video posted by a certain Maria Rubi in OFW News Portal account in Facebook has gained numerous views and still continues to receive many comments and reactions from netizens.
The film was taken showing a woman (but face was not revealed) while Maria was talking to her and begs for her debt to be paid.  According to the video, the girl owed Maria a sum of money whose amount she never mentioned or specified.  Despite many requests and reminders, the girl failed to pay her and seemed like running from her obligation to pay.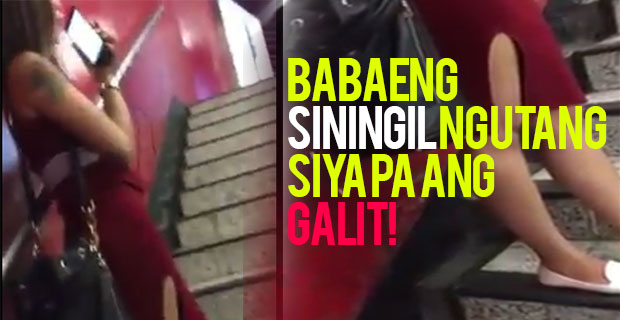 The said money based on the video was used by the woman and her allegedly lover.  Maria said her debtor was even changing names on her facebook account to try to escape from her monetary obligation which the latter denied.
The woman complained that Maria has been harrassing her because she kept on  following her but Maria insisted that she was just doing it because she was never seen to be making efforts to settle her debt which was given to her a year ago.
While Maria was the debtee, she was the one begging to get paid by her debtor.
The woman left Maria having not even a single centavo paid to her.
If you were on Maria's place, would you do the same?
Watch below : 
OFW News Portal | Yung Inutangan Mo Na Ayaw Magbayad! Kahit Anung habol habol mo sa kanya, At Siya Pang mag ganang Magalit Sayo | Dapat Nga Lang sa Kanya Na Ipahiya.Video Posted By : Maria Rubi

Posted by OFW News Portal on Sunday, June 25, 2017