An overstaying Filipina in Hong Kong and her Pakistani boyfriend were sentenced with the corresponding number of years of imprisonment after being found guilty of drug trafficking.
The 33-year-old Filipina, Michelle Datu was a single mother to 2 children, a 6-year-old daughter, and a 6-year-old son.
Datu arrived in Hong Kong as a tourist last January 2011 to visit her British boyfriend whom she got separated with in 2013 when he discovered that Datu was hooked on drugs.
She was then engaged to a New Zealander but later on left her as well after knowing her drug addiction.
That's when Saleem Javed, her Pakistani boyfriend, an asylum seeker came into her life in 2014.  As a  Hong Kong ID holder, Javed provided her with accommodation, food, and drugs in exchange for sex and cleaning services.
In a statement from the prosecution, it was at 1:25 am last November 19, 2016, when Datu, Javed and another woman named Lam were walking on the corner of Shantung and Shanghai Streets in Yaumatei when police stopped them to conduct a spot check.
Allegedly, Datu and her boyfriend, Javed threw away milk boxes which they were carrying.  When the policemen checked the boxes, 27 grams of crystals were found inside the one dumped by Datu.  However, nothing was seen inside Javed's milk box.
The police officers identified what they've found in Datu's box as methamphetamine hydrochloride, also known as "ice".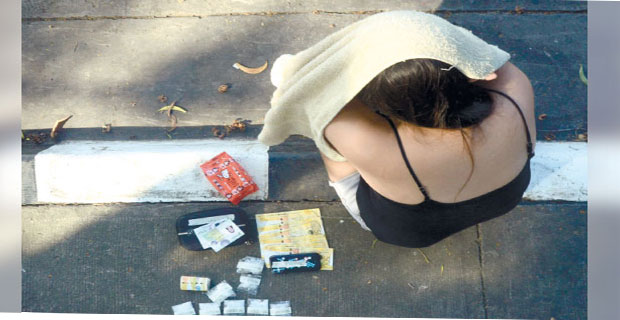 Image of and Ex OFW -by SunStar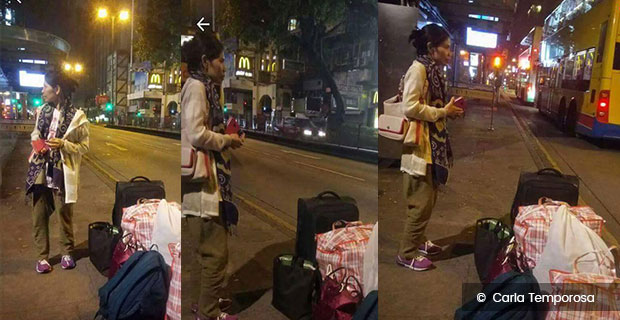 The officers likewise searched the place where the two were staying, at 997 Canton Road and found 7.6g of ice in Javed's room. They've also found three small bottles with 0.007g of the drug and an electronic weighing scale.  The drugs confiscated amounted to a street value of $10,962 (P 550,000.00), more than half a million pesos.
During the investigation, the lawyer said that Datu was only a victim.  In fact, Javed doesn't allow her to leave their house and even meet her friends. She was also sometimes assaulted and being hurt by Javed.
The lawyer also said that the milk box which was found to be carried by Datu was given to her by Javed last Nov 29, 2016. She did not bother to ask why it was full while Javed's box was empty for fear that he might hit her.
However, the presiding judge of the case, Judge Remedios D'Almada  said that what went on between the two had no bearing on the charges to which they both pleaded guilty.
Michelle Datu was sentenced to five and a half years in jail while boyfriend,  Saleem Javed, got five years and four months for trafficking and another 18 months for drug possession which runs simultaneously.