Domestic helpers in Hong Kong were restricted to use air-conditioning units amidst the very humid weather in the country after a politician suggested that they should get used to the hot weather in Hong Kong.
A Facebook post in an employer's group in Hong Kong went viral this week after she expressed her anger towards her helper who switched on the air-conditioning unit in her room without permission on one high humid night of 86 degrees Fahrenheit in temperature.
According to a screen shot of the now deleted post of the employer on a closed group for Hong Kong employers, the employer who was identified as Wong, said that she was very pissed off with her helper whom she described to be ill-mannered and rude.
And in order for her helper not to be able to open the air-conditioning unit, she said she will remove the unit's switch.
However, it seems like she has found someone to back her up in her statements in the person of Michael Lee, a politician who heads the group of employers. He is also a councilor and spokesperson of the Liberal Party's Task Force on Foreign Helper's problems.  He speaks on behalf of the employers of the helpers.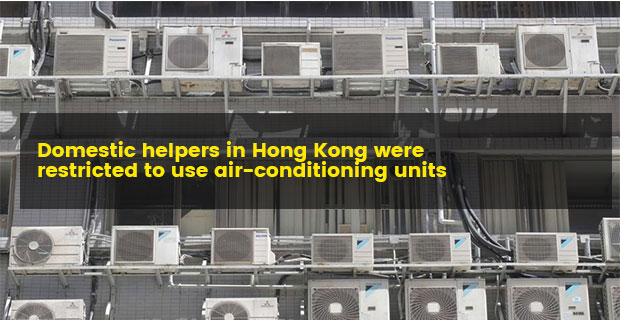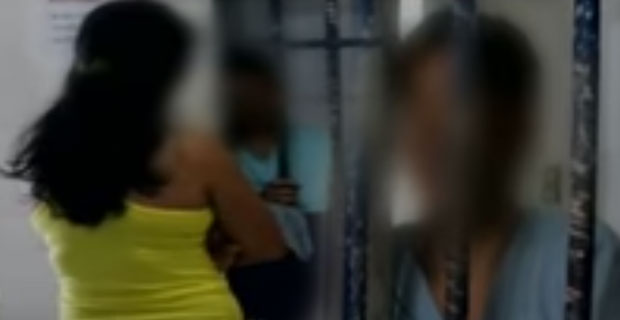 According to politician Michael Lee, helpers should be accustomed to the very humid weather as they also came from 'hot' countries.  He also said that the helpers should follow their employer's house rules.
"If they come from the hot country, they should get used to the hot weather," Lee also said in an interview.
However, Lee gave in to the idea of allowing the helpers to turn on the air-conditioning units in the evening so they can have a better sleep and in turn, can work well in the morning.
"Otherwise she can't sleep, then she can't work," said Lee.
"I recommend all employers in Hong Kong set up house rules saying what they can and cannot do," added Lee.
On the other hand, campaigners who were on the side of the helpers said that the restrictions made in using air-conditioning units  was considered unfair and inhumane.
Eni Lestari, a former domestic helper and now the spokeswoman for the Asian Migrants Coordinating Body said, "To regulate the foreign domestic helpers in using air conditioning is inhumane and will cause deterioration to their health."
They also sought reforms in ending the "two-week" rule where helpers must leave Hong Kong within 14 days after they left their jobs.
Home to 340,000 migrant domestic helpers who are mostly coming from the Philippines and Indonesia, it was noted that in 2015, Hongkong has made international headlines after an employer was sentenced to be jailed for six years for abusing the helper named Erwiana Sulistyaningsih..
As of Press time, the Hong Kong government showed no signs of taking back the said regulations.