A mother of a nine-year-old boy went to Raffy Tulfo's program and asked for help as she wanted to have the custody over her child whom she said was under the care of his aunt.
According to Maricel Sison, being a helper, she doesn't know how to read and write and that's what her aunt used to be able to gain custody over her child for which, her aunt's name was reflected on the child's birth certificate and assumed to be the boy's mother.
Being the true biological mother of the child, she said she wanted to get her son back and assume the responsibility of taking care of him.
Maricel also said that her aunt didn't ask permission from her before assuming the boy's mother on its birth certificate nor there was any document which she signed authorizing her aunt to take her place.
To clarify the issue, Raffy Tulfo called Maricel's aunt named Lea Sison.
Lea Sison claimed that it was true that Maricel's son was under their custody but she said it was just after Maricel's live-in partner maltreated the boy when he was just less than a year old.  They pity his condition and decided to get him and put under their care.
They also said that Maricel can get her son any time she wishes to and that they were not taking him away from her and her maternal rights remain for being the boy's biological mother.
Maricel then admitted that her former live-in partner was hitting the boy but she cannot do anything because she was being beaten, too.  It was then learned however, that Maricel is having a different partner now.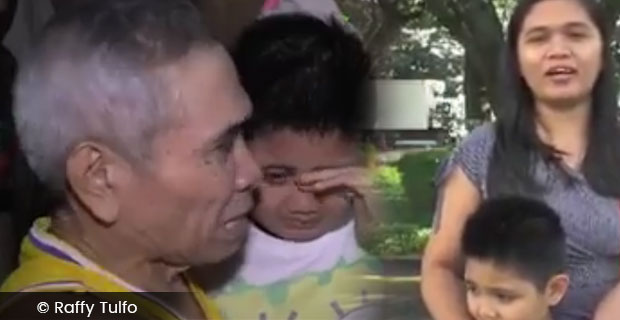 Raffy said, it would be uncertain to guarantee that the present partner of Maricel will not hurt her son so they have to pass thru an assessment to determine if she is capable of taking care of her son.
Raffy's team coordinated with MSWD (Municipal Social Welfare Development) in Calamba, Laguna and went to the house of Lea Sison, where Maricel's son was.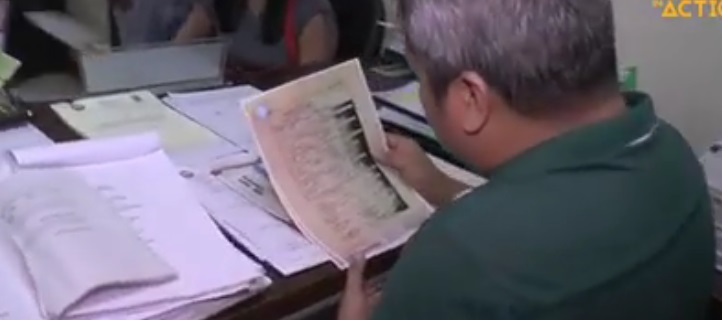 The MSWD mediated between Maricel and her emotional aunt, uncle and cousin.  After a heartfelt conversation, the boy bid goodbye to the people who took care of him and joined her mother and the MSWD staff back to Manila.
Maricel thanked Raffy Tulfo and his show for helping her win back her son under her care.
Meanwhile, MSWD will be monitoring closely the condition of the boy while living with Maricel.  Should they found out that the boy is not taken cared of, they will be obliged to take the boy away from his biological mother.
Watch video below : 
Kasambahay, niloko ng Tiyahin dahil no read, no write.Inaping Kasambahay, humingi ng saklolo kay Raffy Tulfo. #raffytulfoinactionYoutube: http://bit.ly/RaffyTulfoOfficialYoutubeInstagram: http://bit.ly/RaffyTulfoOfficialInstagramWebsite: http://bit.ly/RaffyTulfoOfficialWebsiteSong by:"Kiss The Rain" by Yiruma

Posted by Raffy Tulfo in Action on Monday, August 21, 2017